Reprieve: Torture inquiry chairman is 'compromised'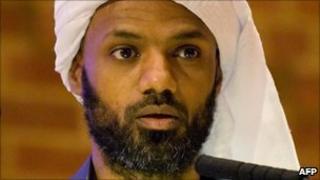 A campaign group has called for the removal of the judge leading the inquiry into torture allegations against UK security services.
Reprieve says Sir Peter Gibson's impartiality has been "fatally compromised".
It says his role as Intelligence Services Commissioner means he is too close to security service officers, officials and ministers.
Sir Peter is to examine claims of UK complicity in torture abroad.
Downing Street said the prime minister had full confidence in Sir Peter.
The legal campaign group, which represents men who say they were mistreated or tortured, made its request in a letter to Sir Peter, asking him to reconsider his position.
It notes he had been the official watchdog for MI5 and MI6 for more than four years and that during that period there had been many cases in which allegations of complicity in torture had been made.
Reprieve said the government was effectively asking Sir Peter to "judge whether his own work was effective", rather than calling him as a witness.
'Independence of mind'
Speaking on BBC Radio 4's Today programme, Reprieve's director Clive Stafford-Smith said: "He's written three times in a row in his own reports that he's concluded that all the staff in MI5 and MI6 continue to be 'trustworthy, conscientious and dependable'.
"And at the same time, David Miliband said on the BBC last week that Sir Peter had already held an independent inquiry as the intelligence services commissioner into the very things that he's meant to hold a inquiry on now. And if he's done it, he's probably compromised on that level too."
Speaking at a later press conference, Mr Stafford-Smith said the government had chosen Sir Peter because he was "viewed as a safe pair of hands".
Former Labour MP Kim Howells, a former chairman of Parliament's intelligence and security committee, defended the appointment.
He said: "This is a man who for 12 years was chief justice of appeal of the Court of Appeal of England and Wales, a man of great independence of mind. And why should that independence have diminished because he has carried out the vital role of overseeing activities of the intelligence and security services?"
But David Davies MP, the former shadow home secretary who used Parliamentary Privilege to detail previously secret allegations of complicity in torture, has also questioned the appointment of Sir Peter.
The inquiry, which was announced by David Cameron on 6 July, may begin by the end of the year - but may also be delayed because of police investigations into two secret intelligence officers.
The Conservatives and Liberal Democrats have called for an investigation into the claims by Ethiopian-born UK resident Binyam Mohamed that MI5 and MI6 were not only aware of his torture by foreign interrogators, but also fed them questions.
Mr Mohamed was mistreated by CIA agents in Pakistan, tortured in Morocco and subsequently moved to Afghanistan and finally Guantanamo Bay. His story is supported by documents released by the courts in the US and UK.
UK security services say they are bound by law not to mistreat detainees and do not collude in torture conducted by foreign regimes.
In 2009, Sir Peter was criticised for his inquiry into what telephone intercepts from bombers' phones were available to intelligence and security agencies in relation to the Real IRA bomb attack in Omagh.
Families of the victims were angered when it focused only on whether the bombing could have been stopped.
He later acknowledged he "deliberately did not" investigate why intercepts which had been shared between GCHQ and Special Branch were not also shared with detectives investigating the bombing.