Goldtrail collapse: Travellers' stories
Hundreds of travellers who have been affected by the collapse of British travel company Goldtrail have contacted the BBC News website. Here are some of their stories.
Suzanne Bithell, Manchester
Saturday was the last day of our holiday in Kusadasi, Turkey. We woke to find a big commotion in the lobby.
Everyone was gathered round the TV looking worried. Goldtrail had gone bust. We had no information.
We didn't know if we should go to the airport or stay at the hotel. We were afraid in case we got stuck out there.
Then our holiday rep arrived. He gathered all the British guests in the TV room and held up a list of names. Next to each name was a figure - the extra money he wanted us to pay the hotel. "Give me your bags", he said, "I'll get you an airport transfer." But I hung on tight.
I told him: "We already have paid! We paid before we came!' But he said: "No. The hotel did not get that money - Goldtrail has gone bust. You have to pay the hotel. Give me your credit card details. You can always claim it back later on insurance". The atmosphere was getting very tense.
Our rep didn't care about us - he just wanted the money. He brought one lady to tears in front of me.
We managed to get away. We basically had to do a runner or we would have missed our flight home. But I am worried for the people who are still stuck out there in that hotel. They are being threatened with the police if they don't pay - and the police in Turkey carry guns.
They are being told: "Pay up now or you will get kicked out."
Tom Forbies Burton, Icmeler, Turkey
Tom and his girlfriend face eviction from their hotel if they don't pay for the room.
We are on holiday in Icmeler and we are supposed to fly back to the UK on 27 July. The hotel wants us out if we don't pay. Yesterday they kicked a couple out; they took their bags and told them to get lost. The staff has become very aggressive and violent towards us, it's very scary.
The hotel owner gave us a 24 hour deadline to move out. So we have the room for tonight and I don't know what we'll do afterwards. They've locked the food and the drinks away and have given us nothing. There are so many of us - there are people with children and they don't give us any food.
We've got 30 quid between me and my girlfriend. I don't know how we'll survive until 27 July. We are so worried, my girlfriend was crying all night.
I've called so many people: the Home Office, the Foreign Office, the British embassy. My phone bill will go through the roof. Nobody is offering any help.
There'll be hundreds of British people sleeping on the beach tonight.
Steven McDonald, Limavady, Northern Ireland
I booked my family's holiday to Icmeler, Turkey, at 12 noon on Friday for £1,200.
Four hours later they were gone. I am totally disgusted.
I didn't realise at first when I saw the news on Saturday. I booked with Your Travel so I wasn't bothered until I went to print the tickets and saw Goldtrail's name at the top.
There is no immediate refund and the way my holidays at work go you book them a year in advance so I can't get another holiday until September at the earliest.
My partner Leah is devastated. And I have an 11 year-old boy here asking every minute: "Why can't we just book another holiday?" But finding £1,200 isn't that easy!
Nick Saynor, Leeds
I have just arrived back in Manchester from Icmeler, Turkey. We left chaos at our hotel on Saturday night.
British tourists were being threatened with eviction and a visit from the police if the hotel did not receive "their" payment - despite this being an all inclusive holiday.
And this was after having our food and water stopped. It was 35 degrees outside and they wouldn't serve us water at the bar.
The tourists I left at the hotel were a mixture including children under 12 and younger couples. They were all scared and confused. They did not have the money to pay as they already had paid - before they came to Turkey.
The hotel owner refused to listen and would not accept any compromise and even refused to acknowledge the British Embassy, hanging up on them during a call explaining our situation.
The hotel's lawyers arrived waving a letter saying we had to pay for the rooms. They wanted £1,000 from one woman - who was on her own. How is she going to afford that?
We decided to all come together into a group for safety and support as the hotel had their own group of people watching us. We took our luggage outside with us just in case.
My girlfriend and I feel very lucky to be back in Britain but we are still very concerned about the couples and families we have left behind and feel they need more support and advice from home. Good luck to them all.
Carleen Rowe, Battersea, London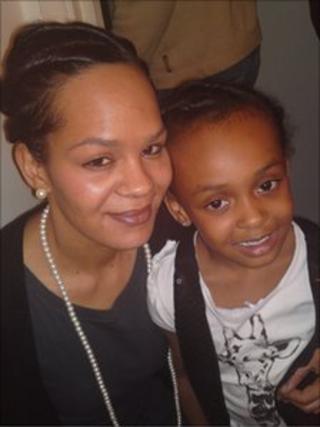 I arrived in Marmaris, Turkey, at four o'clock on Saturday morning with my eight-year-old daughter.
I paid £500 for my flight and accommodation but the hotel said that they had no room for me and they had no record of our booking. We booked via Goldtrail.
My daughter and I have been sitting outside with our suitcases in the baking heat, with no room. The hotel is fully booked. I have no idea how we will get home.
And I'm not the only one - there are many others here who have booked with Goldtrail. We have no information.
You should see the queue for the phone booth. But when you get there, the helplines for the travel firms are useless.
Our friend has offered me and my daughter the sofa in her room to sleep on. What a happy way to start our holiday.
Travellers' experiences
I have just returned from Bodrum after my holiday with Goldtrail. There was no indication of what was to happen. Everything was normal at Bodrum airport. The carrier SAGA did not indicate the impending collapse and all seemed well. When my flight left it would have been 16:30 in the UK so the announcement must have happened after close of business in the UK. I only paid £136.50 for seven days in Marmaris and all the transfers and accommodation was as expected. Imagine my surprise this morning to hear about the demise. I was very, very lucky and my thoughts are with the people I left in my hotel who would have been in shock this morning.
Peter Morgan, Oxford
I was due to fly with Goldtrail to Turkey in two weeks with my five children and three grandchildren. We booked the holiday through an online travel agent. We didn't even know it's with Goldtrail until we heard the confirmation today. They didn't make it very clear when we booked. We've been trying to contact the travel agent all day, but they are not answering the phone. We'll probably get the money back for the flights, because it's Atol-protected, but we won't get the money back for the accommodation. So we need to find other flights to take us there. I've spent all day on the internet trying to book flights. It seems holiday companies are making the most of it - prices increased ten-fold within hours. Also, given that there are so many of us, it's not going to be easy to afford the flights. I know that there are other people in this situation and I am trying to accept it. It is very disappointing - how do I tell my little grandchildren? They keep asking when we are leaving - they've already packed their suitcases. How can I tell them that the holiday is off? This was supposed to be our first family holiday and I've saved for it for so long. The holiday companies should be more accountable. Families put everything into their holiday and then are left with no information.
Gillian Harmer, Borehamwood, Hertfordshire
General comments