No woman felt safe from the Yorkshire Ripper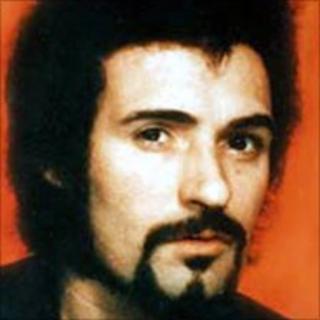 The High Court has ruled that one of Britain's most notorious murderers, the Yorkshire Ripper, will never be released. BBC News looks back at his crimes.
Peter Sutcliffe earned his nickname - and his dark place in the history books - not just for the sheer number of women he killed, but also because of who they were and how he killed them.
The Yorkshire Ripper hit his victims over the head with a hammer and then mutilated their bodies with a knife and a screwdriver.
He picked on women of all ages and from all backgrounds - prostitute, student and bank clerk.
During the five years it took police to catch him, no woman in his hunting ground of Yorkshire and Greater Manchester felt safe.
Day or night, they were scared to walk alone - hardly surprising when the formal advice from police was: "Do not go out at night unless absolutely necessary and only if accompanied by a man you know."
The climate of fear meant men weren't to be trusted, and police resorted to using undercover female officers as prostitutes in an attempt to smoke the Ripper out.
Female students, angry at the impact this man had on their lives and freedoms, organised candlelight protests to reclaim the night.
A whole region was paralysed, and despite thousands of men being interviewed - including Sutcliffe himself - the killer was still not identified.
Messages from God
Sutcliffe's first known victim was Wilma McCann, who was murdered while working as a prostitute in the Chapeltown district of Leeds.
In the years to come, the area became one of his regular haunts - he would cruise its streets looking for vulnerable prey.
He would later claim he had received messages from God telling him to kill prostitutes.
Two more murders followed in Leeds in 1976 and early 1977 before Sutcliffe moved on to his home town of Bradford, killing prostitute Patricia Atkinson in her flat. Two more women were to die in the city in the years to come.
Not every victim was a sex worker though. When 16-year-old shop assistant Jayne MacDonald was killed in June 1977, the public impact was enormous - the danger had spread from red light district to ordinary High Street.
That fear increased again in 1979 with the murders of bank clerk Josephine Whitaker and student Barbara Leach.
Some survived his attacks, but were left traumatised for life.
Theresa Sykes fell victim in November 1980 when she was just 16 and was left with permanent brain damage. Before the High Court's decision to keep him behind bars for good, she told the BBC: "It's never going to end with me so why it should end for him?
"He has absolutely spoilt my life. Why should he get out and have a life. I haven't really had one."
In an age before computerisation, police floundered under enormous mounds of paperwork and hundreds of possible leads.
The pressure on them mounted by the day - the public and the media demanded to know why they couldn't catch him. No-one felt that criticism more keenly than Assistant Chief Constable George Oldfield, who was leading the investigation.
Sutcliffe was questioned by police on several occasions - but was left at large to kill again, partly because his accent did not match that heard on a tape sent to police and believed to be from the killer.
Unfortunately, that voice belonged to a hoaxer - a man who became known as Wearside Jack - who led police up a number of blind alleys and greatly disrupted the investigation.
He was finally identified in 2005 as alcoholic John Humble, from Sunderland, and subsequently jailed. If it wasn't for his actions, police said, several women's lives could have been saved.
Quiet married man
Eventually, like so many notorious criminals from murderers to mafia bosses, it was a minor offence that led to Sutcliffe's capture.
In January 1981, a routine police check on his car found it to have false number plates. The two officers on the scene were suspicious about his explanation and he was arrested.
A few days later in police custody, this quiet married man who worked as a lorry driver admitted being the Ripper.
He was convicted at the Old Bailey in 1981 and given 20 life terms for the murder of 13 women and the attempted murder of seven others.
He began his jail term in Parkhurst prison, but was later diagnosed with schizophrenia and transferred to Broadmoor high-security psychiatric hospital.