100 Women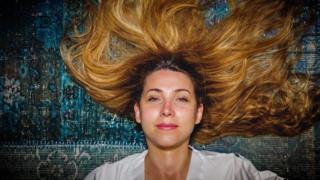 Latest Updates
Photographers at female-run non-profit Lensational have explored the untold stories of women in Africa making a living from environmental preservation.
Read more
Research suggests that many girls and women may be suffering with autism without ever being diagnosed. The BBC World Service spoke to those affected ahead of World Autism Awareness Day.
Read more
GlaxoSmithKline's CEO is 'the most powerful woman in British business'
GlaxoSmithKline, the UK's biggest drugmaker, has announced that Emma Walmsley will take over as chief executive next year, making her the most powerful woman in the industry and the UK's FTSE 100 index.  BBC Business presenter Victoria Fritz profiles the woman taking charge of the £80bn firm.



(Photo: Emma Walmsley / Credit: PA)
Caroline Bayley
Global Business
Reoffending rates for female prisoners are high, but a number of schemes are helping women turn their lives around by starting their own businesses.
Read more
The girl who was never meant to survive
When Haven Shepherd was a baby her father detonated a suicide bomb intended to kill the whole family.Read more
Hafida Hdoubane is one of only 10 female guides in Morocco and takes all-women groups to visit hard-to-reach communities.
Female Genital Mutilation - the cutting of female genitalia - is forbidden in most countries around the world. And yet the practice still takes place on a daily basis.
Read more
It's estimated that 200 million girls and women alive today have undergone some form of FGM, according to the United Nations (UN).