Bitcoin comes to UK PayPal - but not for payments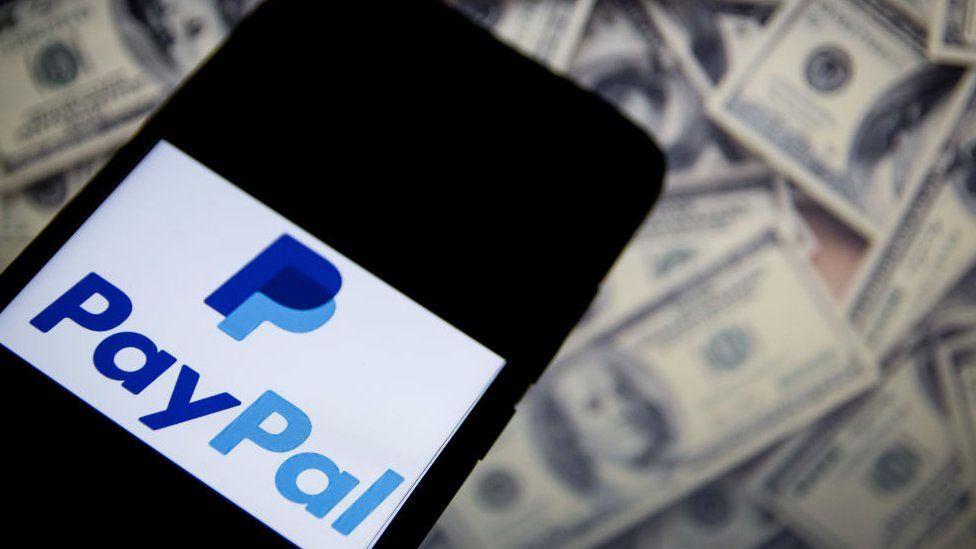 PayPal customers in the UK will now be able to use the platform to buy, hold and sell cryptocurrency, with investments starting at £1.
But PayPal payments can still not be made in Bitcoin, for example, directly.
Instead, the cryptocurrency will have to be sold for traditional currency and its value then used to make a cash purchase.
PayPal is initially working with Bitcoin, Ethereum, Litecoin and Bitcoin Cash.
But the currencies cannot be sent to friends or family or transferred to or from of any other digital wallet.
PayPal launched its cryptocurrency service in the US, in October, hoping to make them more accessible to a wider audience.
But they remain volatile in value and unregulated - meaning investments are not protected by the authorities, if something goes wrong
"The tokens and coins have been around for a while but you had to be a relatively sophisticated user to be able to access that," a PayPal spokesman told CNBC.
"Having that on a platform like ours makes a really good entry point."
The online payments giant has more than 400 million users worldwide.
Users can buy or sell cryptocurrency worth up to:
£15,000 per transaction
£35,000 a year
Simon Peters, a crypto-asset analyst at trading platform eToro, said told BBC News: "Having major reputable household names involved is good for consumers and good for the reputation of crypto more widely."
UK regulators have become increasingly wary of cryptocurrencies in recent months.
But on Monday, PayPal chief executive Dan Schulman told the Financial Times: "I do believe that governments, central banks are understanding that the world is moving towards digital payments, that you cannot manage monetary policy through the issuance of banknotes."
PayPal vice-president and general manager for blockchain, crypto and digital currencies Jose Fernandez da Ponte said: "We are committed to continue working closely with regulators in the UK, and around the world, to offer our support - and meaningfully contribute to shaping the role digital currencies will play in the future of global finance and commerce. "
And PayPal plans to expand its cryptocurrency service into further international territories in the coming months.
Bitcoin, the world's biggest digital currency, hit a record high of nearly $65,000 (£47,550) in April.
But when Chinese regulators extended a crackdown on the market, it tumbled to below $30,000.
It has since recovered, though, and rose above $50,000 on Monday, for the first time in three months.