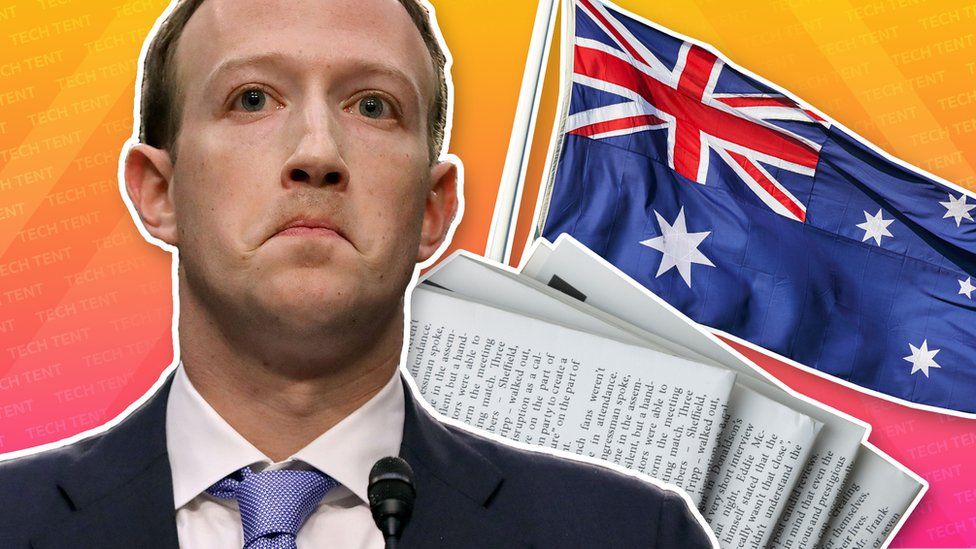 The battle between the Australian government and the tech giants over a law which would make them pay for news content has been rumbling on for a while.
But Facebook's move to ban all Australian news content from its platform has taken the conflict to a whole new level.
One of Rupert Murdoch's newspapers described it as "an act of war". But others see the actions of Australia's politicians as being an outrage against the principle of net neutrality.
This week's Tech Tent podcast asks whether Mark Zuckerberg overplayed his hand, making it more likely that other countries will follow Australia's lead.
If Facebook's founder thought that his bold move to impose a news blackout in one country would make politicians around the world rethink how they regulate his company, he may have been right.
The problem is that they now seem even more determined to clip its wings.
For one thing, the way Facebook carried out its bold move ended up looking ham-fisted.
"They botched it, there's absolutely no doubt about that," says Steve Evans, a former BBC correspondent who is now a reporter for the Canberra Times.
"Not only did they block media organisations, but they blocked government health websites. So access to up-to-the minute information about Covid, for example, was suddenly not available on Facebook."
That meant the social media giant faced a wave of outrage, not just from Australian newspapers and politicians but around the world.
In the United States, Democratic Congressman David Cicilline said Facebook was not compatible with democracy, and that threatening to bring an entire country to its knees was the ultimate admission of monopoly power.
In the UK, Julian Knight MP, who chairs the Commons media select committee, said the company was behaving like a bully.
"This is a crass move," he told the BBC.
"I don't think they are being a good citizen, not just in Australia, but elsewhere [too].
"To pull the plug overnight represents the worst type of corporate culture."
Now other countries which do not see Facebook as a good citizen may not go as far as Australia in demanding that tech firms pay up just for the privilege of sharing a news link.
But many governments, concerned about how their newspapers have seen advertising revenues melt away in the online era, may now feel it's time to show they can also be tough on the tech giants.
There is, of course, another side to this story.
Even amongst Facebook's critics, not everyone is convinced that Australia has got the right approach.
Sir Tim Berners-Lee has been deeply concerned about the social media giant's failure to curb abuse and the spread of disinformation.
But the web's creator told an Australian senate hearing that if the idea of forcing companies to pay for certain links spread around the world, it could make the internet as we know it unworkable.
For him, the principle of net neutrality - that all traffic should be treated equally and flow freely rather than being taxed or slowed down according to its nature - trumps all other concerns.
Then there are those who allege that the Australian law will merely benefit an old media superpower - Rupert Murdoch's newspaper empire - without doing much to undermine the dominance of Facebook and Google in online advertising.
Facebook is also keen to point out that in several countries, including the UK, it's already paying some publishers for news articles.
It appears it may have been close to negotiating a similar deal in Australia, just as Google has done with Rupert Murdoch's News Corp.
If it was Mark Zuckerberg who decided to pull the rug from under those talks, that now looks like a major blunder in this PR war.