Trustpilot condemns legal action against reviewer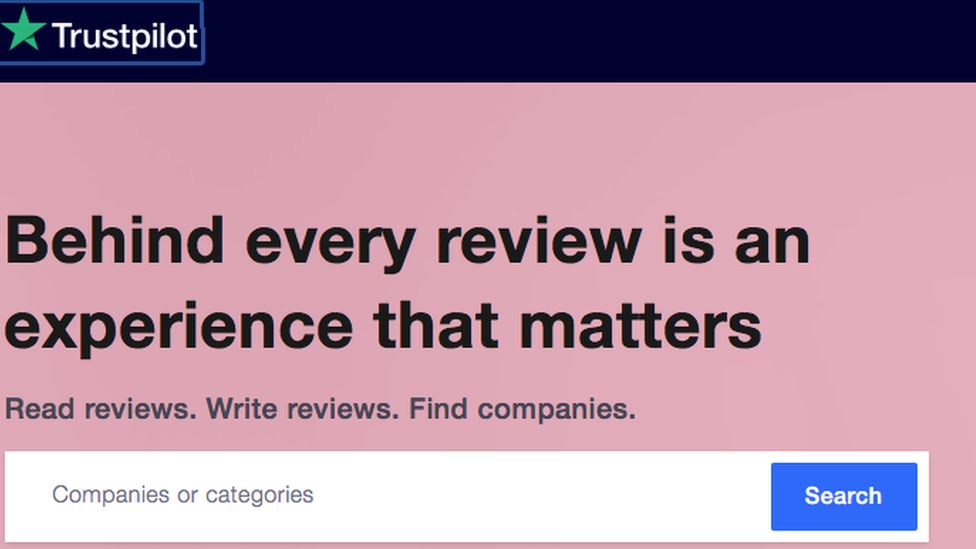 Trustpilot has warned users after a business sued a man for leaving a negative review on the platform.
"We strongly oppose the use of legal action to silence consumers' freedom of speech," says a message on the website.
The warning comes after a man was ordered to pay £25,000 in libel damages to solicitors who sued, on the basis the review was false and defamatory.
London-based Summerfield Browne said the decision to sue gave it "no pleasure" and was not taken lightly.
New reviews have been temporarily suspended on the law firm's business page on Trustpilot after publicity about the case led to more reviews.
After seeking legal advice through the company online, Philip James Waymouth left a review on the website accusing the firm of being "another scam solicitor", court documents said.
A banner at the top of Summerfield Browne's profile on Trustpilot reads: "Please be aware that this business has taken legal action against a consumer for a review left on this profile.
"We strongly oppose the use of legal action to silence consumers' freedom of speech. As a public, open, review platform we believe strongly in consumers having the ability to leave feedback - good or bad - about a business at any time, without interference.
"This is the first time we've seen a business taking such extreme measures against a consumer voicing their genuine opinion. The vast majority of businesses on Trustpilot engage with their consumers or use our flagging tools to report content and resolve their issues."
Following the court decision, several reviews were left on Trustpilot referencing the case and writing in support of Mr Waymouth.
The Trustpilot warning continues: "The business's actions have resulted in media attention and this profile has seen a significant increase in reviews that don't reflect an experience with the business.
"Due to this, this profile has been temporarily closed for new reviews."
Trustpilot told the BBC it was never contacted by Summerfield Browne, nor was the review flagged to the website.
It said it was not party to the case but "in the event that we are served with an order, we intend to challenge it".
The platform added: "We believe there are a number of errors within the judgement and it raises significant concerns around freedom of speech.
"If consumers are left fearful of leaving negative reviews, this could result in consumers being misled about the quality of a business and businesses being deprived of the valuable feedback from which they can learn, improve and grow.
"It is much better for businesses to engage, respond and improve upon the feedback they receive, rather than using legal action to silence consumers."
Summerfield Browne said in a statement: "As a family firm, the decision to pursue legal action was not one we took lightly and doing so gave us no pleasure."