Deepfake queen prompts 200-plus complaints to Ofcom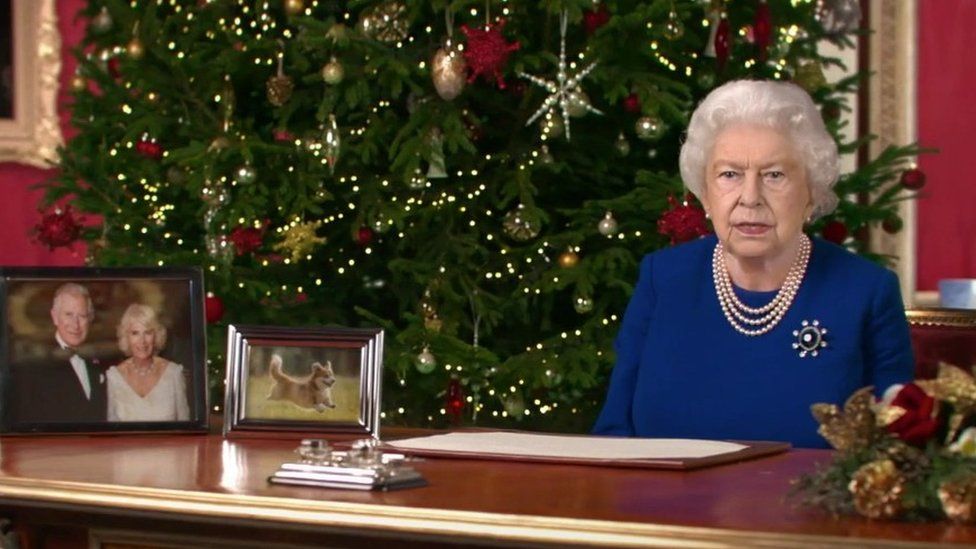 More than 200 people have complained to the UK's media watchdog Ofcom about Channel 4's alternative Christmas message, which featured a deepfake of the Queen.
The broadcaster said its intention had been to give a "stark warning" about fake news in the digital age.
But commentators said the jokes made in the show were "disrespectful" and in "poor taste".
The watchdog is now deciding whether to take action.
In the video, the deepfake referred to rumours of rifts in the Royal Family, toilet roll shortages and Prime Minister Boris Johnson's number of children.
The computer-generated version of the monarch also gyrated to music while dancing on top of a desk to show off "moves for TikTok".
While the message did not carry a warning that it had been faked, its ending revealed the conceit: an actress was shown seated in front of a greenscreen, having her face mapped to create the digital replica.
Deepfakes use technology to create what can be convincing digital copies of real people, which can be used to spread misinformation.
But in this case, Channel 4 said it should have been obvious this was not the real Queen.
"It is very clear in the four-minute film that it is a parody of the Christmas Day address and viewers were left in no doubt that it was not real," a Channel 4 spokeswoman said.
"However, while the film is light-hearted, affectionate and comedic in tone, it carries a very important and timely message about trust and the ease with which convincing misinformation can be created and spread."
The video forms part of a series of programmes examining the spread of misinformation, she added.
'Disgusting and disrespectful'
Some viewers expressed their distaste on social media, with some labelling the video as being "disgusting".
Making "cheap jokes" about the Royal Family was in "poor taste", Penny Junor, a royal biographer and commentator, told the BBC.
"The Queen has had a tough year and making those things into a national joke is tasteless.
"She has been extraordinary during the pandemic and shown real leadership and courage, stepping up at a time when many had lost trust and faith in politics."
Ofcom confirmed it had received 214 complaints about the episode and was now consulting the Broadcasting Code to decide whether a formal investigation is required.
But this represents a relatively low number of complaints compared to:
A review in the Telegraph noted that Channel 4 had a remit to take creative risks, but criticised the script for its "toothless satire" rather than for being offensive.