Netflix content given age rating by algorithm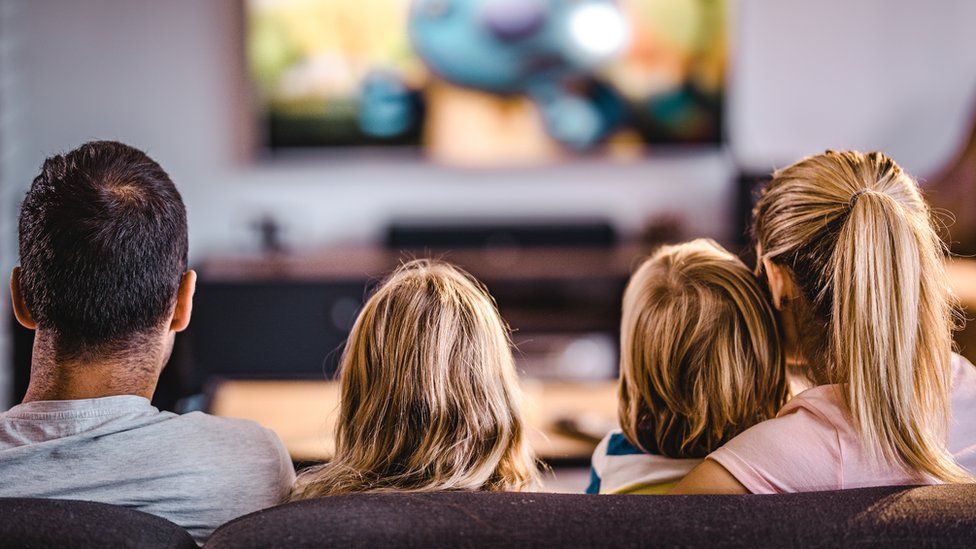 Netflix has labelled all of its content with a UK age rating generated by an algorithm.
The technology was developed with the British Board of Film Classification (BBFC), which classifies films in cinemas.
Netflix staff watched its entire catalogue, tagging sex scenes, depictions of violence and swear words, then fed this data into the algorithm.
The BBFC urged other streaming services to follow suit.
Chief executive David Austin said: "With people spending increasing amounts of time online, it's more important than ever for families to have clear, consistent advice on content, so they can choose well.
"This innovative partnership with one of the biggest services in the UK has allowed us to do just that.
"No matter what families choose to watch, they can watch with confidence."
BBFC research suggests 85% of parents and 95% of teenagers want age ratings on streaming platforms.
And Netflix voluntarily gave its more than 10,000 films, documentaries and programmes - which may not have already been classified by the BBFC for cinema or physical-media release - U, PG, 12A, 15 or 18 labels, in under two years.
The BBFC then audits these ratings as an extra level of compliance.
Netflix director of ratings policy and compliance Jessica Stansfield said: "We wanted our members to see the same trusted age ratings on our service as they recognise from cinema and DVD - to simplify the process of choosing content, however they watch."
The age ratings mean parents can edit the profiles of children on the platform to filter out age-inappropriate content.
The move was welcomed by the government, currently drafting laws to protect children from online harms.
Digital and Culture Minister Caroline Dinenage said: "This government is committed to ensuring new technology is safe for everyone to enjoy.
"And we are keen to see online platforms doing all they can to protect children.
"Putting the BBFC's trusted ratings on all shows and films on Netflix will help parents and young people make the right choices to avoid age-inappropriate content.
"I welcome this partnership and urge more streaming services to take similar steps."
It is now hoped this technology will be rolled out on other streaming services and social-media platforms.
The BBFC is already working with 21 other streaming services, including Sky Store, Virgin Media, BT, Talk Talk, Curzon Home and BFI Player, according to the Telegraph.
"This technology will be a welcome addition to protecting children and young people in terms of their access to unsuitable programming broadcast via streaming service platforms," Daisy Richards, lecturer at at De Montfort University's Leicester Media School, said.
"Whilst Netflix age ratings will be useful in helping audiences consider more generally what younger or more vulnerable audiences might potentially want to watch, and what to potentially avoid, nuanced, honest, and open discussions around the types of issues that these shows present are still key to providing further support and protection."