Snapchat hits nearly 250m daily users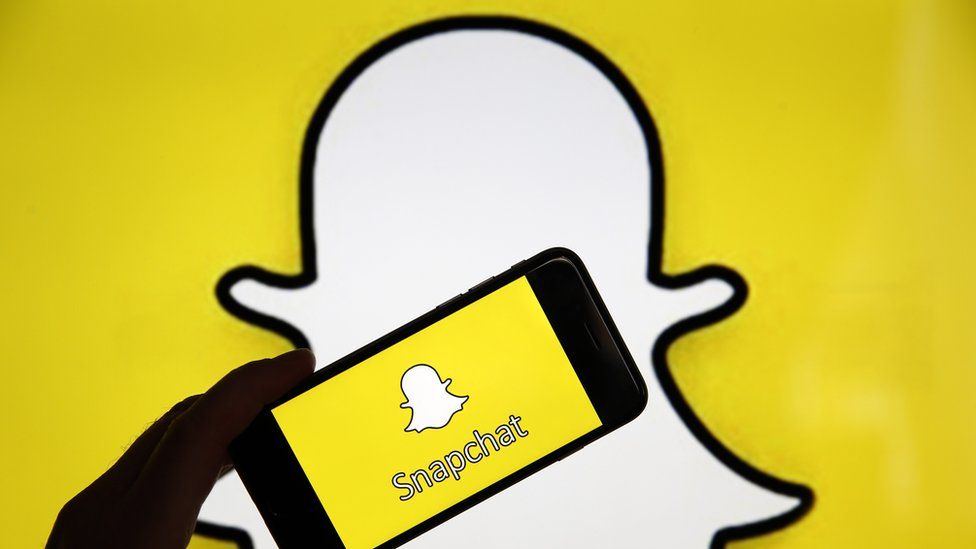 Snapchat's user numbers surged during the pandemic to 249 million people using the app daily, the company announced, beating all expectations.
That was a jump of 18% year-on-year, and Snapchat says it is now used by three-quarters of 13 to 34-year-olds in the United States.
Its revenue is also up by 52% in the same period, to $679m (£520m).
A contentious redesign in 2018 had prompted fears for the app's future.
But parent company Snap says the boom in augmented reality, along with its more unusual offerings such as premium shows and sports content, have brought in advertisers. It saw shares jump by 23% after the news.
"It's kind of the forgotten social network, in some respects - unless you're in that demographic that is so aggressively using it," said Ben Wood, chief analyst at CCS Insight.
"It doesn't always get that mainstream coverage."
Snap's internal figures suggest it is reaching more than 90% of the "Generation Z" population in the US, aged 13 to 24, and more than 60% of 13-34-year olds in the UK, France, Canada and Australia.
Mr Wood said that kind of traction was "surprising".
"It seems highly likely that as a result of the pandemic, people have had more time to consume and create content," he said.
"This latest update from Snapchat would suggest that they are beneficiaries - but all eyes are going to be on whether this is something that they can sustain on a long-term basis."
Snap said its young audience appeals to advertisers - and that a difficult year in advertising had actually helped it.
It said brands and other organisations used this period of uncertainty as an opportunity to evaluate their advertising spend, and had funnelled cash into platforms that "share their corporate values"."
But Snap claims its success is down to "excitement" over its unique functions such as augmented reality, which has been adopted "faster than we had previously imagined".