Amazon: Jeff Bezos pressed over union 'spying' by MEPs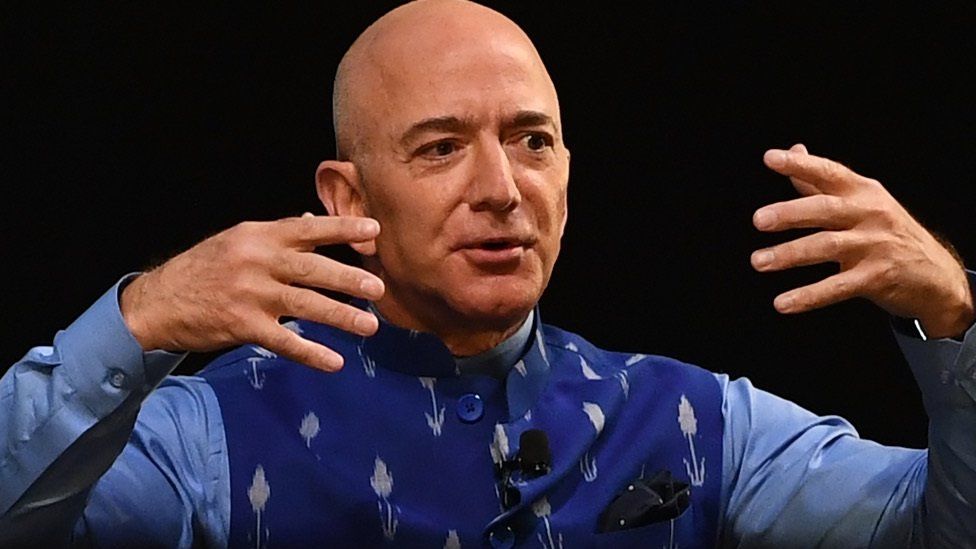 European parliamentarians have written to Amazon founder Jeff Bezos asking whether the firm is spying on union activists and politicians.
The letter was sparked by two job posts looking to recruit intelligence analysts whose duties would include reporting on union activity.
Amazon said the job adverts, which were taken down, were not accurate and that it did not spy on anyone.
Trade unions have called for a European investigation into the firm.
The letter to Mr Bezos is signed by 37 Members of the European Parliament, mainly from left-wing and green parties.
"We are concerned about whether European trade unions, as well as local, national or European elected representatives, are affected by this approach to 'threat monitoring' which aims to repress collective action and trade union organising," it reads.
In a statement, the company said: "We already have works councils and employee bodies at Amazon.
"The fact is we already offer excellent pay, excellent benefits and excellent opportunities for career growth, all while working in a safe, modern work environment."