Tumblr to ban all pornographic content from 17 December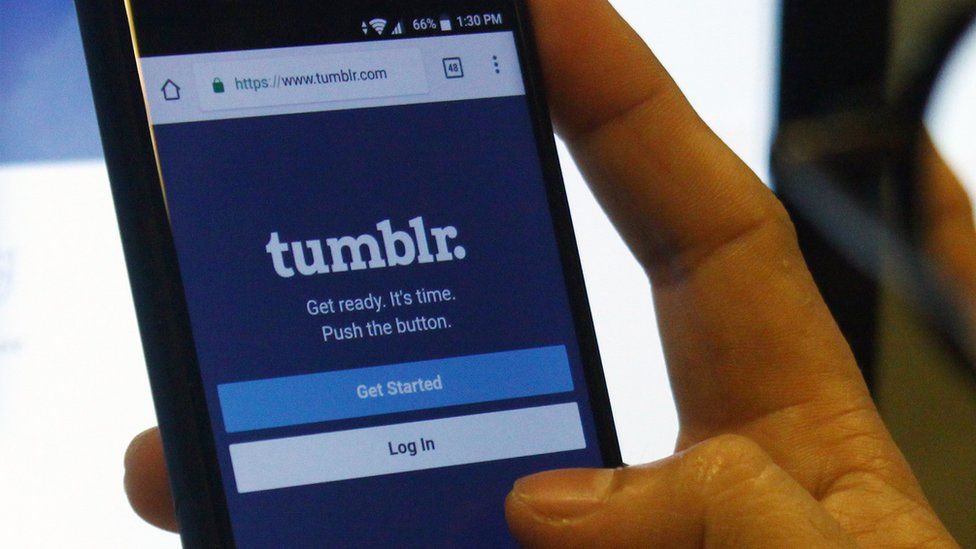 Social networking site Tumblr has announced plans to ban all pornographic content, effective from 17 December.
The new policy comes weeks after the site was pulled from Apple's App Store after child abuse images made it past Tumblr's filters.
"Our actions are out of love and hope for our community," he wrote.
New community guidelines state users cannot upload "real-life human genitals or female-presenting nipples" - including anything "so photorealistic" it could be thought to be genuine.
However, the site said posts featuring nudity that are "artistic, educational, newsworthy, or political" are acceptable and will not necessarily be removed.
Users who have adult content posts will receive notices which will tell them how to appeal against a ban, or how to "preserve their content outside the community".
"Every image uploaded to Tumblr is scanned against an industry database of known child sexual abuse material, and images that are detected never reach the platform," it read.
"A routine audit discovered content on our platform that had not yet been included in the industry database."
Tumblr has had a reputation for allowing sexually themed material to be shared on its service.
The site was banned for a day in Indonesia over the mature content, while South Korea has in the past asked it to do a better job of moderating adult content on its service.