Google's Alphabet gives up on rescue robots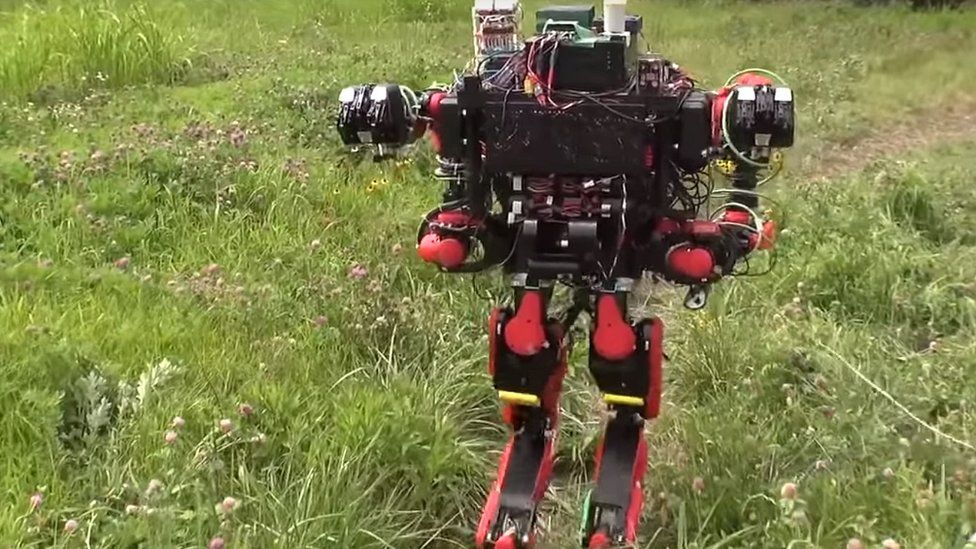 Google-owner Alphabet is giving up the development of bipedal robots after five years.
The company had been developing large industrial robots since it bought two start-ups - Schaft and Boston Dynamics - in 2013.
Its creations won awards and videos of them in action often went viral.
But Alphabet changed its focus and sold Boston Dynamics in 2017. It said it had been unable to sell Schaft and would close the division instead.
In 2013, one of Schaft's machines won the first round of a rescue robot competition hosted by the Pentagon's research unit Darpa.
But Alphabet scaled back its ambitions, following the departure of executive Andy Rubin in 2014.
Boston Dynamics was sold to Softbank Group in 2017 and the Japanese company originally agreed to buy Schaft too.
However, the acquisition of Schaft did not go ahead.
"Following Softbank's decision not to move forward with the Schaft acquisition, we explored many options but ultimately decided to wind down Schaft," an Alphabet spokeswoman told news site Nikkei Asian Review.
The company said it would help the division's employees find new jobs either in or outside of Alphabet.