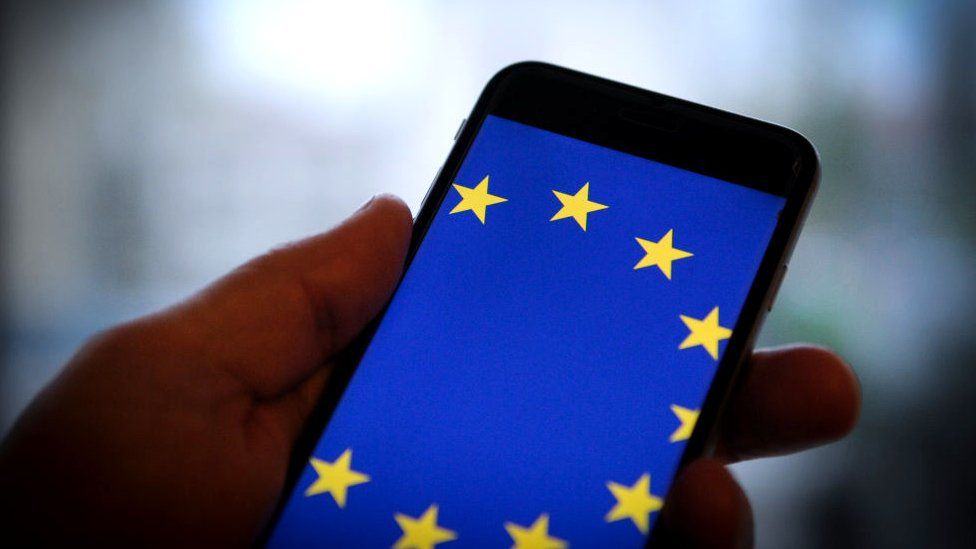 "Put back those roaming charges we've just scrapped? We wouldn't dream of it!" That's the public message coming from the UK mobile phone operators about the threat of higher costs for travellers from a "no deal" Brexit.
But off the record there is a subtler message - it all depends on what our continental colleagues do.
Roaming may be free for customers but not for the operators. Every time you use your phone abroad your home operator is charged a fee by the one you are using abroad. That rate has been capped by the EU as part of the abolition of roaming but once the UK leaves, all bets are off.
"If we leave the market they wouldn't be bound by the directive," says one operator. "They could treat our customers like someone from America or Australia and double or triple the charge."
The government's own document on what would happen in the event of a "no deal" Brexit says "surcharge-free roaming when you travel to the EU could no longer be guaranteed".
While it stresses that this is an unlikely scenario, it also promises to introduce a monthly cap of £45 on any roaming charges. UK operators may feel that this puts them at an unfair disadvantage to their EU counterparts who will be free to charge UK firms whatever they like.
And some may be more tempted than others. Millions of UK travellers visit Spain each year while far fewer Spaniards come here, so Spanish operators may decide it is time to start recouping the cost of letting them roam on their networks.
Europe's mobile companies reluctantly accepted the abolition of roaming charges by the EU while warning there would be a cost. While they may have been charging excessive amounts when you travelled abroad in the past, that allowed them to keep prices down at home.
Now, they have the opportunity to profit from UK travellers who have enthusiastically taken up the opportunity to "roam like at home".
UK operators will undoubtedly be under great pressure from the government to just absorb any higher costs from roaming customers.
But they are also being told to find the money to invest in new 5G networks. So expect them to be among the fiercest opponents of a "no deal" Brexit.