'Dancing baby' YouTube copyright case settled after 11 years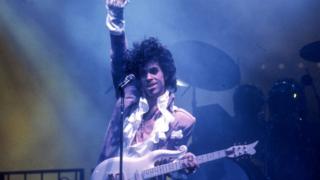 An 11-year legal action over a YouTube video of a baby dancing to Prince's hit Let's Go Crazy has been settled.
Stephanie Lenz posted the clip of her son Holden, now aged 12, in February 2007. And it has since been viewed more than 1.9 million times.
Last week the US Supreme Court refused to hear an appeal from Universal, which owns the rights to Prince's music, over a previous ruling by the Ninth Circuit.
This led to both parties coming to their own agreement to settle the case.
Mrs Lenz, represented in court by US digital rights group the Electronic Frontier Foundation, said in a statement that Universal's processes for handling such cases were now "much better".
Universal's chief counsel, David Kokakis, said: "The Lenz case helped us to develop a fair and tempered process for evaluation of potential takedowns."
Racing sister
Two weeks ago, Mrs Lenz's daughter Zoe, who also appears in the video, posted a comment that read: "I remember everything to this day.
"I wanted my brother to race with me around our kitchen (he was just able to walk).
"While we were racing, Let's Go Crazy was on the radio that was in our kitchen.
"My brother [stopped] racing to dance while I raced around him.
"Looking at this now is like a great joy from the ages."