'Dangerous' carbon monoxide alarms removed from Amazon and eBay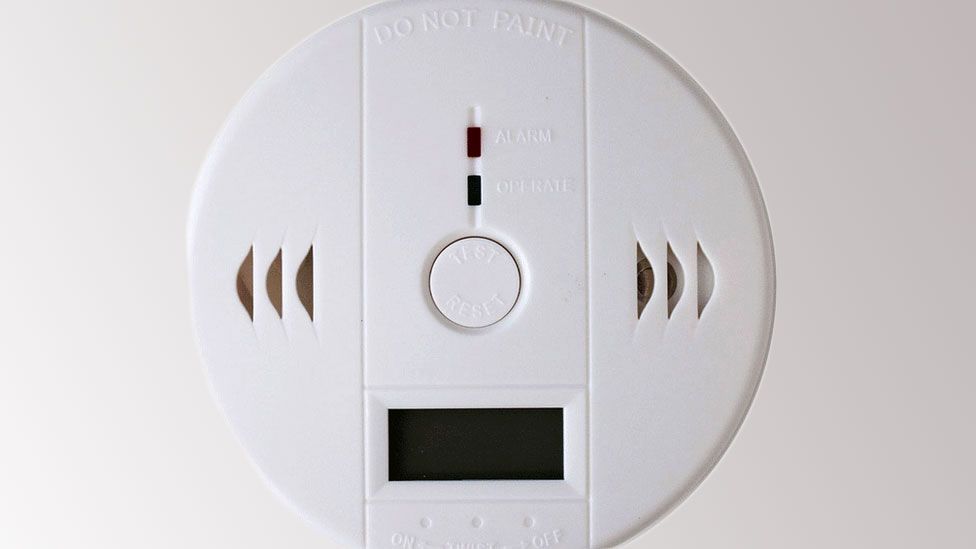 Dozens of carbon monoxide alarms sold via Amazon and eBay have been taken offline after failing safety tests.
Consumer watchdog Which? said some of the alarms seemed identical to ones that had failed tests in 2016.
Three of the unbranded devices, made in China, repeatedly failed to sound when carbon monoxide was present.
Which? said there were flaws in the UK's current product testing system. It advised anyone owning one of the alarms to replace it immediately.
Consumers should contact the company they had bought it from and request a refund, it said. Most of the devices are unbranded with no model number but all resemble the picture shown above.
Alex Neill, Which? managing director of home products and services, said: "It's extremely concerning that these unsafe alarms were being sold by major retailers,
"When household names such as Amazon and eBay are selling products that could put consumers at risk, it is clear more must be done by businesses and the government to proactively identify potentially dangerous products and stop them from entering people's homes."
Which? said that the Office for Product Safety and Standards (OPSS) needed to take a more "active role" in identifying products on sale that posed a safety risk.
Amazon and eBay have delisted the alarms tested by Which? and another 50 lookalike alarms likely to have been manufactured in the same place.
An eBay spokeswoman said: "The safety of customers is our number one priority and we work closely with bodies such as Trading Standards to ensure listings sold on our marketplace comply with the law.
"The items flagged by Which? did not comply with the required UK regulations and were removed.
"We are working with the sellers of these products to ensure their customers are aware they have been removed from the site."
Amazon told the BBC: "All sellers must follow our selling guidelines and those who don't will be subject to action including potential removal of their account. The products in question are no longer available."
Carbon monoxide is known as the "silent killer" as it is invisible and odourless.
According to official figures, accidental carbon monoxide poisoning resulted in more than 50 recorded deaths in England and Wales in 2015 and 200 hospitalisations.
Since 2015, private landlords have been required to have alarms in any room "used as living accommodation" in which a solid fuel appliance, such as a boiler or wood-burning stove, is in use.