Online porn age checks delayed in UK
By Zoe Kleinman
Technology reporter, BBC News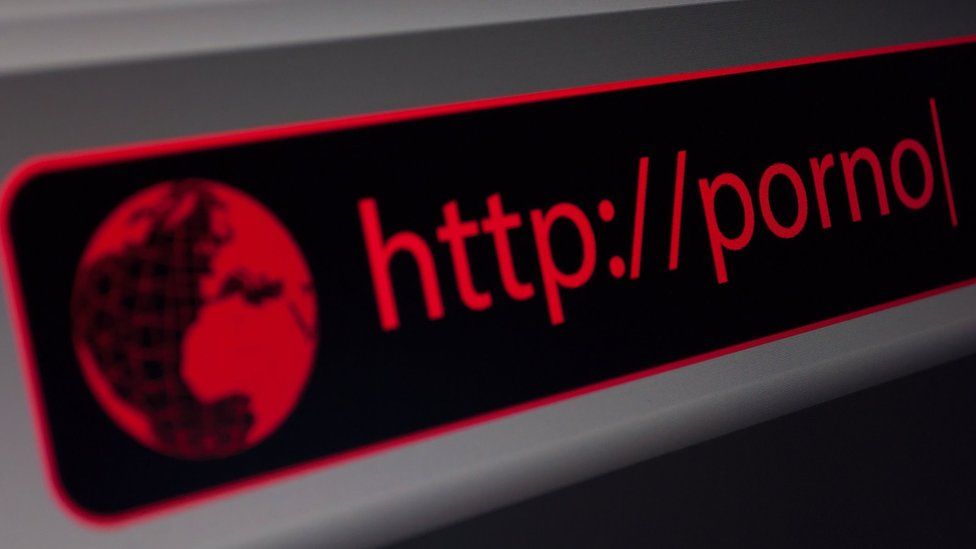 The UK government has confirmed that a controversial compulsory age verification check for online porn visitors will no longer be introduced in April as planned.
In a statement, the Department for Digital, Culture, Media and Sport said it would now start "later in the year".
"We need to take the time to make sure we get it right," added a spokesman.
The regulator, the British Board of Film Classification (BBFC), has yet to explain how the process will work.
"This is a chance for the government to rethink the absence of safeguards for privacy and security, but it is frightening to consider that this policy was two weeks away from launch before it was pulled," said the Open Rights Group's legal director, Myles Jackman.
"[The government] needs to introduce powers to safeguard privacy immediately before this scheme causes real damage."
Several companies developing age verification tools for the new regulation had previously told the BBC they thought it was unlikely that the deadline would be met.
The new rule means online pornography viewers will have to prove that they are over the age of 18 to watch explicit material on porn sites.
It is part of the Digital Economy Act and is designed to prevent children "stumbling" upon explicit content.
Possible methods include credit card checks and passport authentication.
"The regulations still have to go out for consultation, and be discussed and approved by Parliament," said James Clark, from AgeID, an age verification platform developed by MindGeek, which owns some of the world's leading pornography sites.
"There are set timings for such processes, so the maths just don't seem to add up for it to be ready by April."
Another company - which asked to remain anonymous - said it was unlikely that anything would be ready before the Parliament's summer recess, which begins on 20 July.
The BBFC told the BBC that it was aiming to share details about the verification process in about a month's time.
Last July, Digital Minister Matt Hancock set an April 2018 deadline for the introduction of an age verification scheme.
Several software developers are working on tools to help the adult industry meet the requirement.
"We are all working a little bit in the dark and making our best educated guesses as to what will and won't be acceptable," said Warren Russell, from W2Global.
W2Global is building a tool called AVYourself, and already provides services to the financial services and gambling sectors.
"The real difficulty for providers is that the regulators have not yet released guidelines," Mr Russell added.
Alastair Graham, of AgeChecked, said he was surprised that there had not been more public debate around the new rule.
"It will affect 20 to 34 million people in UK," he told the BBC.
"Until fairly recently the date this was supposed to become effective was [the] end of April.
"You would have thought there would be more discussion about it.
He added that although some opposed the proposal, he thought it worthwhile to protect children.
"Measures to make it easier for parents to be comfortable that they don't have to be looking over their child's shoulder the whole time is a good thing."