Return of roaming? Probably not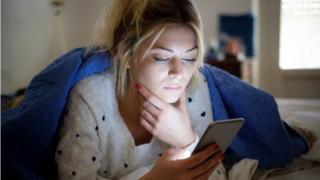 The end of mobile roaming charges has probably been the single most popular policy to come out of Brussels.
Gone is that wave of anxiety when you upload a photo to Instagram from Ibiza or send a hefty attachment from Amsterdam.
But could the fear of bill shock return? That possibility has been raised after Theresa May confirmed that the UK would be leaving the Digital Single Market, which was at the heart of the European Commission's strategy of removing roaming charges for people travelling between EU states.
Outside the Digital Single Market, UK mobile operators could in theory opt to reimpose roaming charges.
But just how likely is that?
The UK government is not dismissing that prospect out of hand - a spokesperson for the Department of Digital, Culture, Media and Sport said: "Arrangements on mobile roaming would be subject to any negotiations; however, a future partnership between the UK and EU is clearly in the interests of both sides."
But the DCMS is pointing out that Vodafone and Three have already said they would not restore roaming charges, and seems confident that a competitive mobile market will make it impossible for any operator to break step.
I contacted the two other major UK operators, EE and O2. EE said it did not have any plans to change its roaming policy, but hinted that might depend on how the government's talks with the EU went.
"We are working closely with government on this and hope they will put consumers at the top of their agenda in the Brexit negotiations," it said.
O2 also said it currently had "no plans" to change its roaming policy, and was engaging with the government about what may happen once the UK leaves the EU.
There is then a measure of uncertainty, but the prospect of a return of roaming charges for UK phone users seems remote.
What is less clear is whether EU residents coming here after Brexit can expect their mobile operators to continue to regard the UK as part of the single market for billing purposes.
But a wholesale carrier, Bics, estimated that data roaming traffic across the EU surged by more than 600% following the introduction of the Roam Like At Home policy.
It would be a brave operator who would do anything to try to stem that tide.