Facebook kills virtual assistant M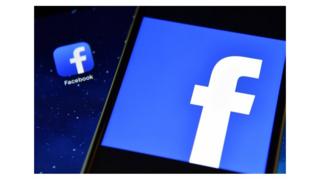 Facebook M, a text-based personal assistant launched in beta form in August 2015, is to be killed off.
The human-enhanced version of M was made available through a chatbot on Facebook Messenger to a few thousand people in California but was expected to be rolled out to more users.
The firm confirmed that the service would not be extended, describing it as an "experiment".
One analyst said the service had failed to live up to expectations.
A spokesperson for Facebook's Messenger service told the BBC that M was to be axed, saying: "We launched this project to learn what people needed and expected of an assistant, and we learned a lot.
"We're taking these useful insights to power other AI (artificial intelligence) projects at Facebook.
"We continue to be very pleased with the performance of M suggestions in Messenger, powered by our learnings from this experiment."
Human help
M was described as a Siri-like personal assistant that could be used to carry out functions such as booking restaurants and flights and sending gifts.
It relied on human help - some suggest as much as 70% of the work.
Facebook is expected to continue to offer aspects of the service through M suggestions, a service which offers recommendations to users via Messenger.
Ben Wood, an analyst at CCS Insight, said: "Facebook is constantly experimenting in different areas and it appears the M service failed to live up to expectations. On this basis it made sense for the company to shut the service.
"However, we believe there are still very extensive investments going into artificial intelligence at Facebook and further AI-powered services will emerge in future."