Twitter blocks New York Times by mistake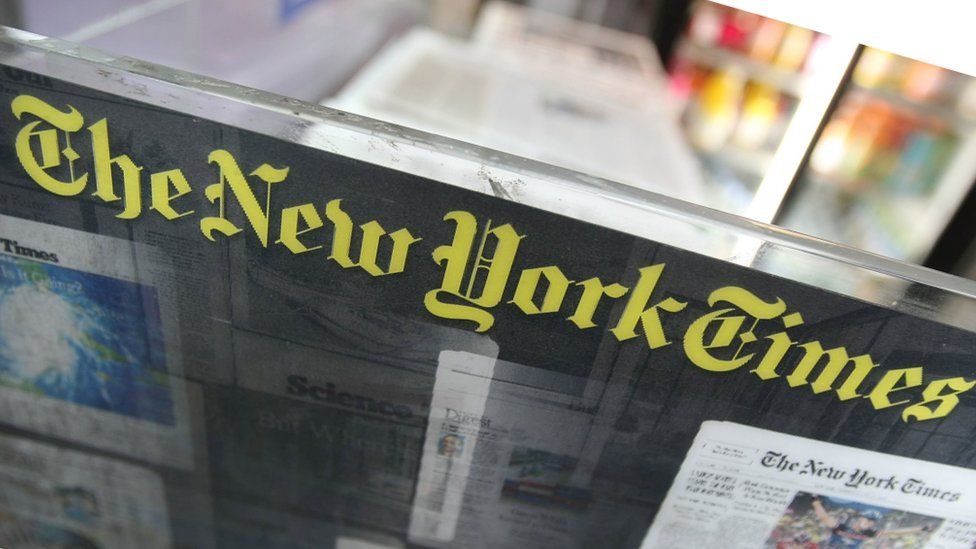 Twitter has acknowledged that a day-long block of one of the New York Times's accounts was imposed in error.
The @nytimesworld team, which covers international events, has about 1.9 million followers and is recognised by the social network as being a "verified account".
But on Saturday it was locked after posting a report about the Canadian prime minister.
The newspaper was told it had violated Twitter's rules about hateful conduct.
The NYT said it had taken Twitter nearly 24 hours to unlock the account and allow it to start posting again.
It normally sends up to 100 tweets a day.
The supposedly offensive post had said: "Left out of an apology a decade ago, native people in Newfoundland and Labrador get an apology from Justin Trudeau."
It referred to the politician addressing the fact that indigenous children had been forced to attend boarding schools in the past, where some had been abused.
However, Twitter has not indicated that the two events are linked.
In a statement it said: "After reviewing the account, it appears that one of our agents made an error. We have flagged this issue so that similar mistakes are not made going forward."
In October, the company faced criticism after it temporarily restricted the account of Rose McGowan - an actress who had accused film producer Harvey Weinstein of rape - without explaining why until later.
Mr Weinstein denies any allegations of non-consensual sex.
In the past, Twitter has more commonly been attacked for taking too long or failing altogether to remove bullying, hateful and otherwise offensive material.
Related Internet Links
The BBC is not responsible for the content of external sites.