Net filters help avoid dodgy domains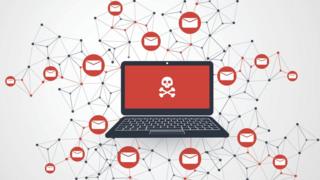 A free service that helps stop consumers visiting websites known to be malicious has been set up by IBM and two other industry bodies.
The Quad 9 service requires people to change the settings on their home router so web addresses can be checked.
It uses 19 separate lists of web-based threats to spot those used by phishing gangs or other cyber-thieves.
One security expert said it could be a "challenge" getting people to adopt the filtering system.
Address books
The Quad 9 service is backed by IBM and two other partners - the Packet Clearing House and the Global Cyber Alliance. The GCA was founded by security research groups and law enforcement and aims to start initiatives that educate people about web threats and help make it safer to use.
"Consumers have considerable problems with phishing," said Phil Reitinger, head of the GCA. "A majority of them cannot tell if a website is real or not."
Mr Reitinger said the service would help solve this problem by blocking any attempt to visit a known bad site preventing people from falling victim to those that pose as reputable financial organisations. Many spam and phishing emails include links to sites that look like the real thing but only want to steal data.
Consumers turn on the service by changing the settings on their home router that determine which servers their computer consults when they want to look up the location of a website. Domain name servers (DNS) hold this information and act like address books for websites.
By changing the router's DNS settings to 9.9.9.9 people can check that the sites they are visiting are safe. Videos and documentation guiding people through the changes needed have been prepared by the project partners.
Independent security expert Graham Cluley said relatively few people fiddled with the settings on their routers to change the way they found web addresses.
Getting across the benefits of switching would be a " big challenge", he said, given how reluctant people were to adopt other useful security technologies.
"We haven't managed to convince most users to deploy VPNs and password managers," he said. "I think it's going to be similarly challenging convincing them of the merits of a different DNS service."