Code bug freezes $150m of Ethereum crypto-cash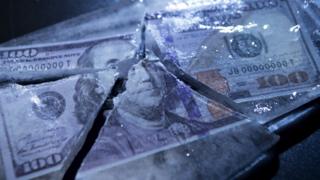 More than $150m (£115m) of a crypto-currency called Ethereum may have been permanently frozen after a code bug was accidentally triggered.
The bug was in code written by Parity Technologies to create digital wallets holding virtual coins - called Ether.
It let someone hunting for bugs become the joint owner of hundreds of wallets.
However, when the unidentified person tried to reverse their mistake they stopped the original owners of the wallets getting access too.
Find and fix
In a statement, Parity Technologies said all wallets created after 20 July this year were affected by the mistake.
It provided a link to a separate page on which Ether holders could check to see if their wallet was among this vulnerable batch.
Parity expressed regret over the "great deal of stress and confusion" the incident had caused.
It added: "We continue to investigate the situation and are exploring all possible implications and solutions."
It is not yet clear whether Parity will be able to rectify the mistake.
This is because the unidentified person who triggered the problem used a function that "suicided" code that could have been used to resurrect the wallets.
Estimates of exactly how much of Ethereum's coins has been frozen vary widely. Low estimates put the figure at $150m but others suggest it could be as high as $300m.
The bug was triggered while an unnamed developer was looking through the Parity code for ways that it could be exploited.
Only wallets created after 20 July are affected because they use an updated version of Parity's wallet program issued to fix another bug that led to $30m of Ethereum coins being stolen.
Ethereum is a crypto-currency similar to Bitcoin that uses a large network of computers to verify transactions and generate new coins.
Currently, one Ether digital coin is worth about $314.