Broadband must be affordable for poor, say councils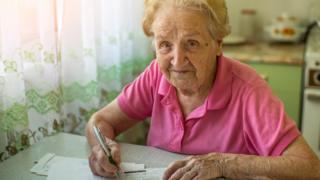 The poorest people in society should be given financial help to pay for fast broadband, a body representing councils in England and Wales has said.
The Local Government Association is calling on the government to include a social tariff in its universal service obligation for broadband.
The subsidy would give low-income families a basic service of at least 10Mbps, it said.
According to an LGA report, one in four adults lacks basic online skills.
Shop online
The body does not specify what price should be set for affordable broadband but points to an existing scheme offered by BT.
BT offers a £9.95 per month broadband and telephone service to people who receive income support, jobseeker's allowance or other benefits.
The LGA wants to see all other providers offering similar schemes but does not specify whether the government should also contribute.
Councillor Mark Hawthorne, chairman of the LGA's People and Places Board, said: "Good digital connectivity is a vital element of everyday life for residents and can help them cut household bills, shop online for cheaper goods, stay in touch with distant relatives, access their bank accounts and even run their own businesses.
"Many government services are going digital by default, and we need to be able to ensure that the most vulnerable and least well-off can afford to use them."
Caroline Abrahams, charity director at Age UK , said: "With one in seven pensioners living in poverty, the cost of getting online is already prohibitive for many, leaving some older people feeling priced out of the digital world."
The government has promised to deliver a new broadband universal service obligation (USO) by 2020, which will give people the right to demand a broadband service of at least 10Mbps.
The USO forms the cornerstone of the Digital Economy Bill, currently making its way through Parliament.
Some have criticised the plan, saying 10Mbps is too low.
Competitive market
Speaking about the USO at the Broadband World Forum conference in London, Culture Minister Matt Hancock said: "10Mbps may be enough for today's needs, it won't be enough for tomorrow's."
He did not address the price of broadband specifically, focusing instead on the need to get superfast broadband to as many areas of the country as possible.
"First, we must complete the rollout of universal 4G and superfast broadband between now and 2020.
"Second, we must deliver deeper connectivity now in areas of deep need, and support a competitive market for delivery.
"Third, we must start work now on ubiquitous 5G and fibre over the decade ahead.
"The destination on this journey must be to push digital connectivity out as far as it will go, treating broadband as the fourth utility."