Microsoft gender-bias case to go ahead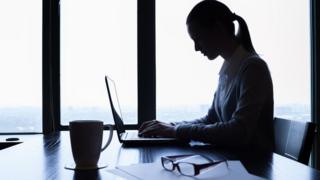 A US judge has allowed a class action gender-bias lawsuit against Microsoft to proceed, despite the firm's request that certain claims be dismissed.
The lawsuit argues that a former system of performance review led to fewer pay rises and promotions for women in technical roles.
It was allowed to go ahead by US District Judge James Robart in Seattle, according to the Seattle Times.
Microsoft has denied allegations of discrimination.
In a statement, it said that it was committed to a "diverse workforce" and one "where all employees have the chance to succeed".
The case was initially brought by former female Microsoft technical worker Katie Moussouris on behalf of herself "and all current and former female technical professionals" but later gained two other plaintiffs - Holly Muenchow and Dana Peirmarini.
They allege that Microsoft has "engaged in systemic and pervasive discrimination against female employees in technical and engineering roles with respect to performance evaluations, pay, promotions and other terms and conditions of employment".
Microsoft wanted key claims of the action dismissed but US district judge James Robart ruled that the three women were specific enough in their claims and presented a plausible case.
The case centres on Microsoft's former performance review system which evaluated employees and ranked them from one to five, with a cap set on the proportion of employees who could receive each ranking.
The judge did, however, agree with Microsoft's proposal to limit the timescale of the case to the three years before Ms Moussouris filed the suit in 2015.
According to previous papers filed in the case, US Labour Department investigators told Microsoft earlier this year that they had found preliminary evidence of gender-based discrimination at the firm.
Microsoft said it disagreed with its findings.
There has long been concerns that US technology firms have a disproportionate number of white men in leadership and engineering roles.
According to Microsoft, women account for 26.8% of its workforce. This compares with 37% at Amazon, 32% at Facebook and 30% at Google.