Turkey coup accused 'traced via messaging app'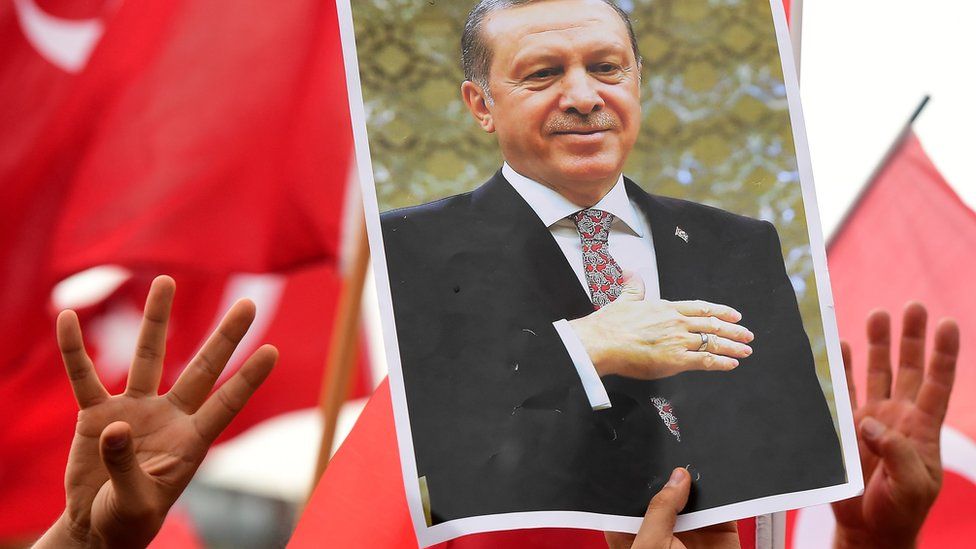 Thousands of people accused of taking part in an attempted coup have been traced via a messaging app, a senior Turkish official has told Reuters.
Having been cracked by the authorities, ByLock had been abandoned by members of the dissident Gulen movement before the coup attempt, the news agency heard.
But some 40,000 undercover operatives, including 600 ranking military personnel, had already been identified.
Experts told Reuters ByLock appeared to be the work of amateur developers.
The Gulenists are followers of exiled Muslim cleric Fethullah Gulen, who now lives in the United States.
Turkish President Recep Tayyip Erdogan has blamed army officers within the group for orchestrating the coup attempt.
Mr Gulen denies any connection to the plot.
The Turkish official told Reuters: "The ByLock data made it possible for us to map their network - at least a large part of it.
"What I can say is that a large number of people identified via ByLock were directly involved in the coup attempt."
A blog claiming to be written by the app's developer says the program had attracted roughly a million users by November 2014.
But US-Israeli security company SentinelOne told Reuters it was no longer widely used - and insecure.
Matthew Green, a cryptologist and security expert at John Hopkins University, also told the news agency ByLock transmitted encryption keys in an insecure manner.
Dr Andrea Teti, at the University of Aberdeen, told the BBC many ByLock users, probably unaware of any plotting and having taken no part in the attempted coup, could now be at risk of being implicated unfairly.
"The use of ByLock is as murky as the rest of the coup," he said.
"It would certainly be a strange choice of secure communications compared to, for example, Signal, which many journalists and researchers use to secure text messaging and phone communications."
Related Internet Links
The BBC is not responsible for the content of external sites.