League of Legends developer Riot Games now owned by Chinese firm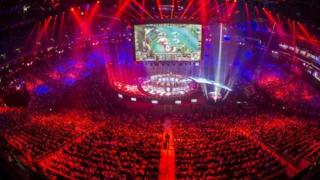 League of Legends developer Riot Games is now owned 100% by Chinese firm Tencent.
The company made the announcement in a blogpost about changes the way staff are compensated.
It is not clear whether the sale will mean changes to how the popular League of Legends (LoL) game is run.
Tencent has reportedly clashed with Riot over some LoL tournaments the Chinese firm organised without getting permission to hold them.
Prior to the sale, Tencent was already the majority owner of Riot and was in control of almost 93% of the stock in the game maker. No figure was given for the sale of the remaining 7%.
League of Legends is one of the most popular multiplayer games in the world. Statistics suggest 27 million people play it every day while around 7.5 million people play it simultaneously during its peak hours of popularity.
News of the sale comes soon after Riot announced big changes for the game that will be introduced in 2016. Among other things, these streamline the way that players choose the champion they control in the game.
Tencent is a massive holding company with many subsidiaries that run net-based businesses. It runs the QQ instant messenger service, distributes music online and operates several multiplayer games. It also has the rights to distribute League of Legends in China.