Free Windows 10 upgrade for China pirates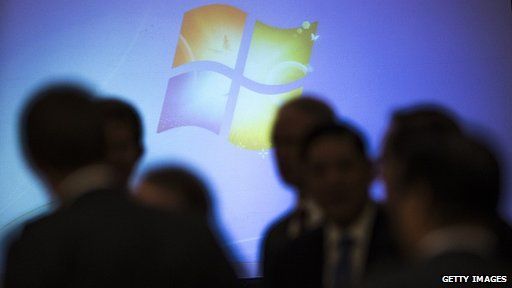 Chinese people using pirated versions of Microsoft Windows will be able to get a free upgrade to Windows 10.
Microsoft is making the upgrade available to anyone running Windows 7 or above in China to help boost adoption of its software in the nation.
By offering the software to pirates and legitimate customers, it hoped to "re-engage" with millions of Chinese Windows users, it told Reuters.
Windows 10 is set to go on general release in the summer of this year.
The upgrade from Windows 7, 8.1 and Windows Phone 8.1 devices will also be available globally.
"We are upgrading all qualified PCs, genuine and non-genuine, to Windows 10," Terry Myerson, head of Microsoft's operating systems unit, told the news agency. There were "hundreds of millions" of people in China it could reach with the initiative, he said.
In the interview, Mr Myerson's expanded on comments he made during a speech at Microsoft's WinHEC technology convention held in Shenzhen, China where he first mentioned the plan to engage with pirates.
The software company has signed deals with giant Chinese PC maker Lenovo, social media firm Tencent and security firm Qihoo 360 to help with the rollout. Microsoft is also working with Chinese mobile-phone maker Xiaomi on a test version of Windows 10 that people will be able to run on their smartphone.
China has been a notorious hotspot for pirated software despite ongoing government efforts to make people use legitimate versions of popular programs. About 74% of the commercial software used in China is pirated, according to an annual study by the BSA - an industry group that tracks the use of unlicensed software.
The same study suggests global piracy rates are currently running at about 43%.
Related Internet Links
The BBC is not responsible for the content of external sites.