Motorola heads back into China's smartphone market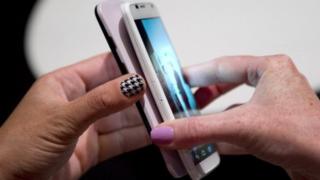 Motorola has announced it will re-enter the Chinese smartphone market from February with at least three products.
China is one of the world's biggest and fastest growing smartphone markets.
Motorola's phone business had retreated from the mainland in 2013 after it came under Google's ownership.
However, in October last year, China's Lenovo completed the purchase of Motorola Mobility from Google, paving the way for the firm to re-enter the mainland's marketplace.
Motorola said three of its products would go on sale from early February, or after the Chinese New Year holiday season, including its Moto X, new Moto X Pro and new Moto G.
Not surprising
The firm has not yet announced where it will position its products in terms of pricing, but analysts say it will compete against local manufacturers including Xiaomi and Huawei, as well as international brands such as Apple and Samsung.
They also said they were not surprised by the move.
"One thing a lot of people have forgotten is that Motorola used to have a 40% share of China's smartphone market," Bryan Ma of research firm IDC told the BBC.
"So there may be a residual brand value there they might be able to capitalise on.
"But of course, the market is quite different today, and so the question I have is - will they position themselves as a premium brand?"
Others said the move was a critical one for the Lenovo-owned firm.
"China is a huge market and all mobile players need to be present there," Frost & Sullivan's Andrew Milroy told the BBC.
"And it is critical for Lenovo that the firm has a strong position in the Chinese mobile device market," he said.
Motorola said it would start asking potential customers for feedback about its products from Wednesday, a move Mr Ma said was similar to Xiaomi's business formula.
But he said that was where the similarities ended.
Motorola said that after the Chinese New Year holiday festival was over, customers would be able to design their own Moto X through the firm's Moto Maker design tool.
Mr Milroy said the firm had a smaller number of more high level devices available and that it was likely to pitch them at affluent, young Chinese consumers.