CES 2015: Deal reached on wireless charging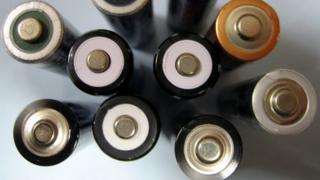 A single way to wirelessly charge gadgets has come a step closer as industry groups developing separate technologies agreed to merge.
Two of the three organisations developing wireless charging will form a single group to push the technology.
A third group, which counts Nokia as a member, is still going it alone with its own charging system.
The announcement about the merger comes as in-home charging systems have been shown off at CES.
Power Mat
The Alliance for Wireless Power and the Power Matters Alliance have signed an agreement to form a single organisation to represent all the members of the two groups. The name of the new organisation has not yet been chosen.
Intel, Qualcomm, Dell and Samsung are members of the Alliance for Wireless Power and the Power Matters Alliance counts Huawei, LG, Starbucks and others among its founding firms.
The merger builds on a deal signed in 2014 which sought to ensure that the different wireless charging approaches of the two industry organisations would be interoperable.
"The 'standards war' narrative presents a false choice," said Kamil Grajski, head of the Alliance for Wireless Power in a statement.
Mr Grajski said the co-development approach that had led to modern mobile phones supporting many different radio technologies should also work for wire-free charging.
The merger pits the new organisation against another large industry group called the Wireless Power Consortium. This organisation has had some success with its Qi charging system that it claims is used in more than 600 products including 70 smartphones.
All the groups aiming to do away with charging cables have generally exploited the principle of induction to recharge batteries. This typically involves placing a suitably equipped device on to a charging mat or item of furniture that has induction coils built in to it.
CES saw Wireless Power Consortium members Audi and Verizon show off their wireless charging systems.
Other non-magnetic techniques for charging gadgets are being explored by firms such as Energous which demonstrated its non-inductive WattUp system at CES which, it claims, can charge gadgets that lie in a 9m (30ft) radius around the charger.