Eyeteq TV box helps colour-blind viewers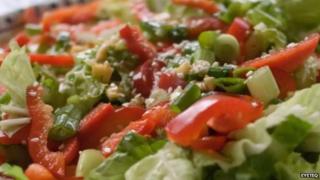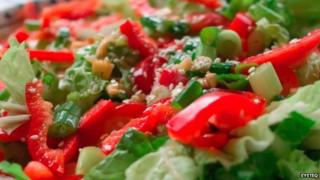 A set-top TV box that can help people with colour blindness better differentiate shades has been developed by a Cambridge firm.
Eyeteq, from University of East Anglia-based company Spectral Edge, alters colours frame-by-frame - without spoiling them for the non-colour-blind.
The technology could also be used on video games, the company said.
A colour-blindness awareness group has called for Eyeteq to be part of all televisions as standard.
The condition affects one in 12 men, and one in 200 women, with red-green colour blindness the most common.
According to Spectral Edge's website: "Eyeteq gently modifies colours in images in such a way that colour-blind observers enjoy both improved visibility as well as the overall appearance."
"With careful design using mathematical perception models," it adds, "we are able to remap colours to maximise discrimination for colour-blind people, at the same as minimising the strength of the effect for non-colour-blind people."
The company says those who are not colour blind do not mind the colour change as it is slight. It also said there is no noticeable lag as pictures are remapped in real-time, a process that takes milliseconds.
Liverpool woe
The technology had now reached proof-of-concept stage, Spectral Edge's managing director Christopher Cytera told the BBC.
"The next step is to refine and upgrade that proof of concept," he said.
"At the moment it's working at 720p resolution, we want to get it to 1080p."
Spectral Edge then plans to license the technology to manufacturers to include in new televisions.
Are colour blind gamers left out?
Next time you are playing a video game online and a member of your own team shoots you, spare a thought - they could be colour blind.
Colour Blind Awareness, a group promoting the needs of colour-blind people, said it believed Eyeteq should become a standard feature.
"It has such good feedback," said founder Kathryn Albany-Ward.
"When I tried it on my son, he gave it 10 out of 10 - it was like opening his eyes up."
She told the BBC the technology would greatly help when watching certain sporting events.
A recent European football match between Liverpool and Bulgarian side Ludogorets left colour-blind viewers frustrated as the teams played in red and green.
Those with the condition said it was like watching 22 players in the same kit.
Big market
Mr Cytera said he hoped his company's technology would become a "badge of honour" for manufacturers promoting accessibility credentials.
"There is a big market - 8% of men worldwide are affected, which is a huge number.
"Lots of great work done in audio description, and subtitling, but nothing so far for colour blindness."
Eyeteq works by presenting the viewer with a slider, allowing adjustments for severity.
The company has released a free mobile app for people to test out the system.
Follow Dave Lee on Twitter @DaveLeeBBC