Facebook new Messenger service reaches 500 million users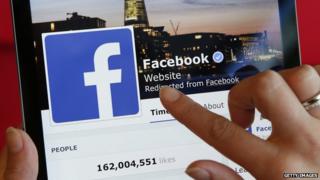 Social networking giant Facebook said its new messaging service now has more than 500 million users worldwide.
Users of the separate Messenger app have more than doubled from 200 million in April, the company said.
Facebook had faced a backlash after it announced it would be forcing users to download the app to send private messages to friends over the main Facebook service.
Users started being pushed to download the app - launched in 2011 - in July.
"Messaging is an important part of how people stay connected and since Messenger launched in 2011 we've been passionate about giving people a faster and more expressive way to communicate," said Facebook's director of product management Peter Martinazzi in a blog on Thursday.
Facing criticism
In April, Facebook had told users that they would need to download a separate app to allow them to send videos, make free calls and chat with friends.
But, the tech giant was widely criticised by users that did not like the concept of leaving the Facebook website to another service to send messages.
That led to the iOS App Store review score for the recent version of the Messenger app to fall to one and half stars.
"Messenger was the first of our standalone apps, and unlike our core Facebook apps, it focused on one use case - messaging," Mr Martinazzi said.
"We've also continued to improve speed and reliability. Updates to Messenger ship every two weeks so it continues to evolve and improve," he added, indicating that Facebook plans to stick with the app despite the negative feedback.
Last week Facebook's chief executive Mark Zuckerberg acknowledged that forcing people to install another app was "a short term painful thing", but added that the benefit was that his firm could offer a "faster and more focused" experience.
One company watcher suggested that Facebook should be cautious about risks of creating too many separate apps.
"Facebook's key strategy is keeping people engaged within its world - whether it's the Messenger app or the core Facebook app," said Jack Kent, senior mobile analyst at the IHS Technology consultancy.
"It probably wouldn't want to go down the road of having a huge variety of separate apps, but if there is a clear and distinct difference in functionality, then having a standalone app does make sense."
Meanwhile, Facebook has been trying to get on the forefront of mobile messaging, and finalised a deal to buy popular messaging service WhatsApp last month for about $22bn (£13.8bn).
The mobile messaging app had more than 600 million monthly users at the time of the acquisition.