Row restores online access to key US court records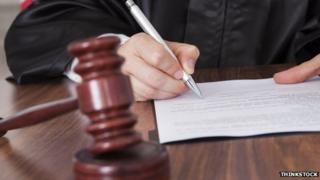 Court records from landmark US legal battles look set to be restored to a publicly accessible store of documents, reports the Washington Post.
Access to the records was cut off in August following an upgrade to the Public Access to Court Electronic Records (Pacer) system.
Included in the purge were records from many famous US civil rights cases.
The decision to cut off access was criticised widely by US politicians and open-data advocates.
On 10 August, the Pacer online archive announced the archaic "management systems" of five courts meant it could no longer provide access to the records they held.
Pacer acts as a coordinating hub for documents supporting ongoing and concluded legal action in many US courts.
In its announcement, it said upgrades to its central systems meant it was no longer able to work with many of documents kept in older formats.
The five courts cut off were:
US Court of Appeals for the 2nd Circuit (New York, Connecticut, Vermont)
US Court of Appeals for the 7th Circuit (Illinois, Indiana and Wisconsin)
US Court of Appeals for the 11th Circuit (Georgia, Alabama, Florida)
US Court of Appeals for the Federal Circuit (Washington DC)
US Bankruptcy Court for the Central District of California
US politicians appealed to the Administrative Office of the US Courts (AO), which oversees Pacer, to restore access.
Similar calls came from activists who campaign for greater public access to official documents.
The Internet Archive also offered to host the documents free of charge.
The controversy has led the AO to pledge to restore online access to documents held at the five courts.
In a statement given to the Washington Post, an AO spokesman said it would convert documents into the more easily accessible PDF format so it could work with them.
By the end of October, work on this project would be complete for all the appeal courts previously cut off, it said.
It gave no date for when similar work on the California bankruptcy court's documents would be finished, but said it was currently under way.