Judge overturns Uber ride-sharing ban in Germany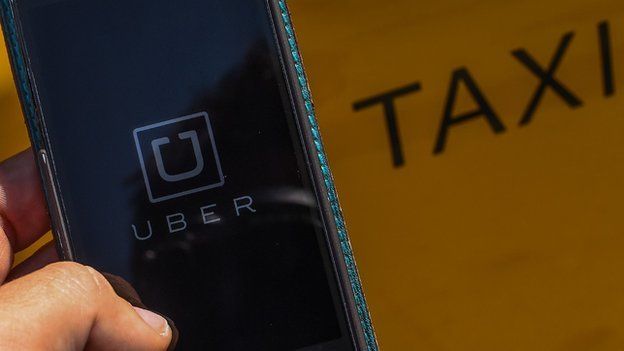 A German judge has overturned a nationwide ban on one of the services offered by the alternative taxi firm Uber.
The temporary injunction banned the start-up from offering its UberPop ride-sharing service in the country.
Frankfurt Regional Court Judge Frowin Kurth ruled that taxi companies in the country had waited too long to request an emergency injunction.
The German Taxi Association, Taxi Deutschland, said that it would appeal.
"The taxi industry accepts competitors who comply with the law. Uber does not," it said in a statement.
For its part Uber welcomed the judge's decision.
"UberPOP is revolutionising transport in cities and beyond by helping to create smarter cities with more transport choices," the firm said.
"Demand is so great all across the country that we expect to double in size by the end of the year and plan to bring Uber to more and more cities across Germany."
Although the temporary injunction against Uber has been lifted, the case goes on as part of an ongoing civil lawsuit brought by Taxi Deutschland.
There has been mounting opposition to services such as Uber which uses smartphone apps to connect drivers and customers.
UberPop is one of several services offered by the firm and has proved particularly controversial because it uses drivers not directly employed by the company and therefore without professional transportation licenses.
In London, cab drivers launched a day of protests over Uber's services which they claimed broke Transport for London rules.
Similar protests have been held in Paris, Madrid, Rome, Milan and Berlin and the service has also been banned in Seoul.
Uber operates in more than 205 cities across 45 countries.