Why the exodus of British tech talent is unlikely to stop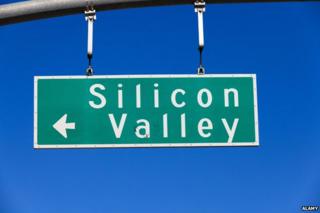 Where is the British Mark Zuckerberg? That is the now rather tired question politicians and policy makers keep asking as they work out how to inspire young British entrepreneurs to create world-beating companies.
The answer is that they are probably in Silicon Valley - and I met one candidate this week, the man behind one of the most successful Kickstarter hardware projects yet seen.
James Proud is 23 but looked quite a bit younger when I met him at his start-up business, Hello Inc, in San Francisco. I had imagined a cramped cubby hole. Instead, I found a large airy office with space for his 20 staff, with all the trappings of a well funded technology start-up.
Premises like this don't come cheap in this fashionable part of town. Then again, the young Londoner has raised over $10m from some of the best known angel investors, who seem to be backing his talent rather than any particular idea. "I just knew within a few minutes of meeting him that he was going to do something amazing," one of his backers tells me.
James also put money from the sale of a previous project, a live music discovery site called Giglocator, into his current venture. Hello was supposed to be about wearable technology but that has morphed into a sleep sensor, called Sense, which you definitely don't wear: "It doesn't just look at how you're sleeping but at the bedroom and the environment and all the things that affect your sleep," he explains.
The concept still seems quite vague, but its appeal has been proven by a Kickstarter campaign which set out with a target of $100,000 target and ended up by raising more than $2.4m. With all that investment behind him, James didn't need to go down the crowd-funding route but he says, "We wanted to build up a group of people who are very engaged, giving us feedback and advocates. The most valuable thing Kickstarter has is a phenomenal community of people who are very vocal about what they like and don't like."
For many crowd-funded hardware projects the difficulties start when they find that delivering a product which matches up to the shiny promotional video, takes longer than expected. Hello already has a team in China working on the manufacturing of the Sense and James Proud seems confident about shipping the product before Christmas.
Indeed, he seems remarkably calm about the responsibility of running a company at such a young age - but then again he has spent more than half his life immersed in technology.
He started programming at the age of nine, built a series of websites in his teens, then decided not to go and study computer science at university but just to keep on coding. "My parents thought it was the worst decision of my life - being holed up in my bedroom for 18 hours a day instead of going to university."
They changed their minds when he won the Thiel fellowship awarded to rising stars under 20 by the PayPal founder Peter Thiel. That brought him to California and he hasn't looked back.
But why, I ask, had he needed to come here rather than building a company in London? "You've got a whole area dedicated to this. If you want to do finance, you're not going to do it here, you're going to go to London or Hong Kong. If you're going to do fashion, you'll go to New York, but if you're going to do tech you're going to do it here."
While the Sense certainly looks clever, I'm not entirely sure that it will be a huge hit - are there really that many people obsessed with their sleep patterns in that kind of detail? I am a lot more confident that James Proud will continue to be one of Britain's rising stars in technology in the next decade. But sadly he is unlikely to be in Britain.