Paypal unit to 'embrace' Bitcoin crypto-currency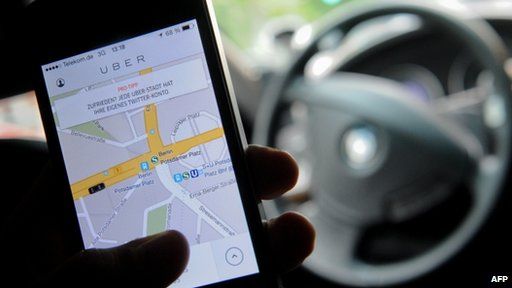 Paypal subsidiary Braintree has started working on ways to process payments using the Bitcoin virtual currency.
The work is due to be completed within "the coming months", said Braintree boss Bill Ready in a conference speech.
It means that firms such as Uber and Airbnb, which use Braintree as a payment processor, will also be able to accept bitcoins.
So far, there is no indication that bitcoins will be accepted directly by Paypal and eBay.
During his speech at the Techcrunch Disrupt conference in San Francisco, Mr Ready said Braintree's work should be seen as its "first foray" into using bitcoins.
Braintree processes payments on mobiles and websites and said it would work with Bitcoin payments site Coinbase to process transactions carried out with the crypto-currency.
Bitcoins are a form of money that use unique numbers instead of notes and coins as a store of monetary value. In November 2013, the value of one bitcoin hit $1,000 (£620) but it has fallen sharply and now each one is worth about $470 (£290).
Braintree's work meant that tens of thousands of merchants would soon be able to accept the digital cash too, said Mr Ready.
Gil Luria, an analyst at Wedbush Securities, told Bloomberg that Braintree's announcement was a "very substantial development". He added that it might also speed up adoption by Paypal which would mean "millions of retailers will de facto be accepting bitcoin overnight".
Paypal spent about $800m (£500m) in September 2013 to buy Braintree, largely because of its role in mobile payment systems.
Braintree's announcement comes as Wired reports on an attempt to unmask Bitcoin creator Satoshi Nakamoto. The tech news site said a hacker has claimed to have take control of an email account known to be used by the reclusive inventor who has never revealed their true identity.
The hacker said they would supply information that would lead to the identification of Mr Nakamoto if they were paid 25 bitcoins (£7,300). Wired was sceptical of the claim to have information about Mr Nakamoto as little evidence was provided by the hacker for his assertion.
An earlier attempt to unmask Mr Nakamoto was made by Newsweek which claimed an American called Dorian Prentice Nakamoto was the elusive inventor. He denied being the creator and interest in the claim led to the real Satoshi Nakamoto issuing a short statement refuting any link with Dorian Nakamoto.
Related Internet Links
The BBC is not responsible for the content of external sites.