eBay glitch blocks access for users on auction site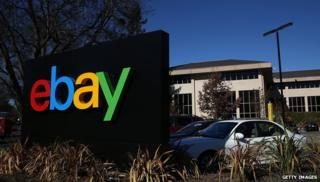 E-retailing giant eBay's users are reporting difficulty signing in to the site from locations in India, the US, the UK and other parts of Europe.
Users say that they cannot sign into their accounts and are receiving incorrect password alerts.
An eBay spokesperson, Ryan Moore, told the BBC that the technical glitch was the result of scheduled server maintenance.
This is the 11th such problem that eBay has suffered this year.
Mr Moore said that the sign-in issue was affecting only a small portion of users, with most remaining unaffected.
"We're working to resolve this issue quickly and will continue to keep our customers updated. We apologise for any inconvenience to our users," he added.
Earlier, eBay administrators had posted that the site was to undergo planned maintenance on 4 September.
Losing income
Sellers and other users of the site took to eBay's community forums and Twitter, where users were using the hashtag #ebaydown, to express displeasure.
Cody Keith runs the Golden Zipper eBay store with his wife from his base in Texas. He says the problems are worrying him, as he has several offers out with buyers and the link to his store is not even showing up on the site.
"By being down for over two hours right now, we are losing revenue," Mr Keith told the BBC.
"My wife and I run the store and are self-employed. That means we are losing potential income to support our family."
Several other users have reported problems with PayPal, eBay's payment processing site.
eBay's websites have suffered a series of technical problems this year, in addition to a massive data breach in May that affected up to 145 million eBay customers.
Several US states, as well as UK and European authorities, are investigating the company in the wake of the breach.