Official complaint filed over Facebook emotion study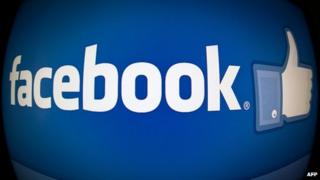 An official complaint has been filed to the US Federal Trade Commission about a Facebook experiment that manipulated the emotional state of users.
The study was carried out for one week in 2012 and targeted almost 700,000 users by varying the personalised content sent to their Facebook pages.
The complaint was filed by digital rights group the Electronic Privacy Information Center (Epic).
Facebook said it had no comment to make about the complaint.
Damages call
In its complaint, Epic said Facebook had flouted ethical standards that govern experiments on human subjects.
The 2012 experiment involved Facebook collaborating with two US universities to see if changing the emotional content of stories and updates sent to users' Facebook profile pages had any effect on the people that read them.
It found that it was possible to influence people and that those who read fewer messages with negative emotional content were less likely to write a similarly negative personal update on their profile page.
"The company purposefully messed with people's minds," said Epic in its complain, adding that Facebook did not get explicit permission from users to carry out the experiment. The organisation's terms and conditions did not allow Facebook to carry out the test nor hand over data to experimenters.
Epic wants Facebook to pay damages and to hand over the algorithm underlying the work.
The social network's action amounted to a "deceptive practice", said Epic, and as such should be subject to enforcement action by the Federal Trade Commission (FTC).
Facebook's actions also violated a 2012 order imposed on it by the FTC, which required it to safeguard user data, said Epic.
The UK's information commissioner is also investigating whether Facebook broke data-protection laws when it carried out the psychological experiment.
In earlier statements about the experiment Facebook said it had taken "appropriate" steps to protect user data.
In addition on Thursday Facebook chief operating officer Sheryl Sandberg apologised for the way the study was carried out. "We never meant to upset you," said Ms Sandberg while talking to the press during a trip to India.
"It was poorly communicated," she said. "And for that communication we apologise."