National roaming - a bad call?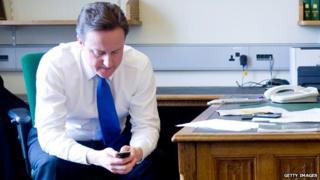 It sounds a great idea - allow anyone finding it difficult to connect to their mobile phone network to roam to another network to make a call.
It's called national roaming but from what I'm hearing the mobile operators will fight tooth and nail to stop something they regard as impractical and counterproductive.
The idea was raised last week, with reports that the prime minister's difficulty in placing a call from Norfolk to Germany's Angela Merkel had led him to ask Culture Secretary Sajid Javid to get it sorted. And this morning in the Commons, replying to an MP who complained that foreign visitors "roaming" in his constituency got a better signal than locals, Mr Javid said that it was a very important issue. "I do want to encourage operators in the UK to go further," he said, "and I am discussing this with mobile operators and Ofcom."
So what's wrong with the idea? Just about everything, according to the operators. I've spoken to the four big players in the UK market and they are unanimous in saying that bringing in a system where users could switch seamlessly between networks, would be technically complex, harm investment and could actually produce a worse service for customers.
Three, which stands to gain most as it does not have a 2G network, is the only firm to give a cautious welcome to the idea - but an executive there tells me it is fraught with difficulties.
The technical problem everyone points to is that having a mobile phone constantly hunting from network to network for a signal would put great strain on batteries. One network tells me it is also likely that there would be more dropped calls: "It will deliver a very poor customer experience." They also point to a report commissioned by Ofcom in 2010 which found that a seamless national roaming solution was "not technically feasible." (Ofcom says things have moved on since 2010).
The aim of the government is to cut the number of "notspots" - places where most of the networks do not provide coverage. As a survey we carried out in 2011 showed, there are plenty of places - in towns as well as in the countryside - where 3G coverage is patchy or non-existent.
But the operators say the current roll-out of 4G networks - and the upgrade of the 3G service - should fill in most of those gaps. One operator says that some of the masts put up in remote places are going to be economically unviable, and if companies then find they have to share them with rivals, they might just cancel their installation. They also feel that - having taken their money for spectrum in last year's 4G auction - the government cannot then force them to share it with those they outbid.
And that's the main argument advanced by the mobile operators - that this plan is essentially a form of nationalisation which would pose a severe threat to the billions of pounds' worth of investment they are undertaking in what is currently a very competitive industry. "This would be a setback for the industry and the country, " says one network's chief executive. "We need a climate that attracts investment."
Now the truth is that even if national roaming is a non-starter, the government has correctly spotted that poor mobile coverage, particularly in rural areas, is an issue that angers many voters. So, however much the operators may shout and scream, they need to find other ways of convincing everyone from the Prime Minister downwards that making a call from a Norfolk beach or up a Scottish mountain is going to get a whole lot easier.