BT apologises for broadband problem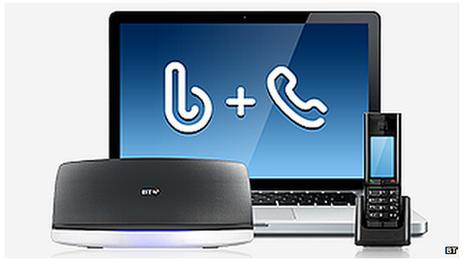 BT has apologised after "many" users in the UK experienced problems recently connecting to the internet, but says the issue has now been resolved.
Users complained they were unable to connect to some websites - including social media, banking and shopping sites - as a result of the problems.
BT said it was unable to say how many customers had been hit, but issues were reported in various parts of the UK.
"We're sorry for any trouble this may have caused," a BT spokesman said.
The firm, which has about seven million broadband subscribers in the UK, said it was still investigating the incident.
A message posted on Twitter by BTCare said: "Sorry about the issues many of you had accessing the Internet this morning. Problem is now fixed- sorry for any trouble caused."
Customers complained of problems in parts of Cornwall, as well as in Eastbourne, Preston, Tunbridge Wells and several other areas.
David Black, from St Austell, told the BBC: "It started with eBay at 09:30 BST and is spreading like wildfire.
"Amazon, Netflix, most forums, Facebook and Twitter are all blocked, with more being blocked all the time."
He added: "No-one can get through to the BT help pages as, ironically, they are also affected."
Another BT customer, Peter Clayton, added: "It seems to be all the major sites that don't work. HSBC, eBay, Amazon.
"My plumbing website seems also to be down and I'm a small business so this really does affect me as I have people in my office just twiddling their thumbs."