US Supreme Court reaches landmark patent ruling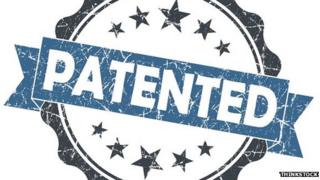 The US Supreme Court has issued a ruling that could prove to be a major setback to so-called patent trolls.
The judges ruled unanimously that a software patent was invalid because all it did was take an existing technique and add the idea of doing it on a computer.
It means that inventions must either improve the way a computer functions or introduce another advancement in order to qualify as patents.
The issue had split the tech industry.
The ruling came about because New York-based CLS Bank International had challenged a patent held by the Australian company Alice Corp.
The court ruled that Alice Corp had taken an existing abstract idea relating to financial trades and simply added the concept of "generic computer implementation" to it, which it said failed to qualify as a novelty.
CLS had accused Alice Corp of being a non-practicing entity (NPE) - a firm whose primary interest was using patents to force others to make payments rather than creating goods of its own.
NPEs are colloquially referred to as "trolls" by some commentators.
The decision could prove problematic for other NPEs that have built up massive patent libraries for the purpose of extracting payments from others, since some of the inventions might now prove worthless despite having been previously rubber-stamped by the US Patent and Trademark Office.
Google and Facebook had supported the idea of tougher restrictions on the grounds that many granted patents had been too vague, resulting in court battles and a possible brake on innovation.
But IBM - the company awarded the most US patents for 21 years in a row - had cautioned that limiting what qualified as a patent, could undermine the legitimacy of thousands of existing intellectual property rights and discourage firms from investing in research.
---
What is a patent?
The monopoly property right granted by a government to the owner of an invention.
This allows the creator and subsequent owners to prevent others from making, using, offering for sale or importing their invention into the country for a limited time.
In return they must agree for the patent filing to be publicly disclosed.
The US has previously had the most generous approach to patenting software, not least because it allows business methods to be patented, unlike most of the rest of the world, and most software falls under this heading.
While the European Patent Office does allow computer programs to be patented, to qualify they must solve a technical problem, rather than a business one.
So, for example, improving wi-fi strength would qualify in the EPO's eyes, but making it quicker for a user to search their email would not.
---