Bitcoin development group hit by resignations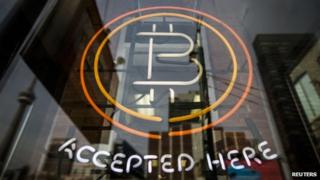 Ten people have resigned from a body that maintains and promotes the Bitcoin virtual currency.
The members resigned from the Bitcoin Foundation following the election of entrepreneur Brock Pierce to its board.
Some of those that resigned said their decision had been prompted by allegations about Mr Pierce's past behaviour that involved drugs and sexual misconduct.
Mr Pierce denied the allegations about his former behaviour.
"None of it is true," said Mr Pierce in a short video statement posted to the Bitcoin Foundation's discussion forum.
Vetting process
The accusations were made in 2000 when Mr Pierce, a former Disney child star, was involved with a web video company called Digital Entertainment Network that filed for bankruptcy.
The Bitcoin Foundation played down the resignations.
But some of those that resigned posted comments to the foundation's discussion forum explaining their decision.
"The track record of prominent Bitcoin Foundation members has been abysmal," wrote Patrick Alexander. "I no longer want to be associated with these people."
Places on the board of the foundation had opened up after two resignations. In January. developer Charlie Shrem stepped down after being arrested and charged with money laundering in connection with the Bitcoin firm he helped to run.
In addition, in February Mark Karpeles resigned as the exchange he founded, MtGox, stopped transferring bitcoins to external addresses while it investigated "unusual activity". The investigation revealed attackers had made off with millions of dollars of bitcoins and forced the shutdown of MtGox.
The resignations come as the Bitcoin Foundation holds its annual conference, which this year is taking place in Amsterdam.
Patrick Murck, chief lawyer for the Bitcoin Foundation, said the organisation had 1,500 members and would recover from the resignations.
"Democracy is messy sometimes," Mr Murck told Reuters. "If in the future members decide they want to have a vetting process, that's great."