Attack on Dogecoin vault prompts shutdown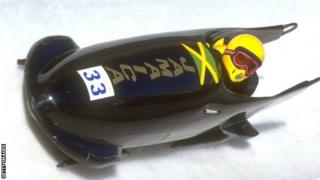 A hack attack has temporarily shut down the Doge Vault site where many people stored their holdings of the Dogecoin crypto currency.
Doge Vault has issued a statement saying it shut down as soon as it saw attackers tampering with wallet funds.
It said it was currently identifying what impact the attack has had on users' funds.
Some Doge Vault users said large amounts of Dogecoins were moved off the site just before the shutdown.
Data destroyed
Dogecoin is a virtual currency like Bitcoin that is gaining popularity online even though each digital coin is worth only a fraction of a dollar or pound. Some people on sites such as Reddit and Twitter give away Dogecoins as a way to tip or compliment other users.
Like other crypto currencies Dogecoins are "mined" by getting a computer to carry out complicated mathematical operations.
Many people were storing the Dogecoins they mined or had otherwise accumulated in online wallets such as Doge Vault.
According to the statement, the attack on Doge Vault took place on 11 May and let hackers access and destroy data on the servers underpinning the service.
"As soon as the administrator of Doge Vault was alerted, the service was halted," said the statement. It said it would give out more information within the next two days.
It is not yet clear whether attackers have managed to steal any Dogecoins via the attack.
However, many fear coins have been lost because a lot of Doge Vault members reported seeing large numbers of Dogecoins being transferred to other wallets just prior to the shutdown.
Many of these transfers have been traced to one wallet that now holds 121 million Dogecoins which have a real world value of about $56,000 (£33,250).