Tablets drive over-65s' web use rise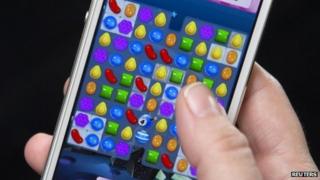 Tablet computers are behind a swift rise in people aged 65 and over using the internet, a survey suggests.
Drawn up by Ofcom, the annual survey looks at the way UK adults use media and technology.
It indicates in the past 12 months the percentage of older people going online rose by more than a quarter to 42%.
The study also suggests that half of the apps that people download to their phones are redundant because they are used so infrequently.
Old apps
The growing use of the net among pensioners had been driven by their surging tablet use, said Ofcom.
In 2013, 17% of people in the 65-and-over category had used a tablet for their web browsing, it said. In 2012, tablet use in this group stood at just 5%.
Despite this increase, the oldest group of people spend the least amount of time online of any adult age group. On average, according to Ofcom, those over 65 spend nine hours 12 minutes online every week. By contrast those aged 16-24 devote about 24 hours each week to online activities.
The rise in web use amongst the elderly has driven net use among all adults to 83%, said Ofcom. Also contributing to this rise was greater web use among those 25-34 and 45-54.
Adults are using a wide variety of gadgets to go online, the survey suggests, with desktop computers, laptops and netbooks used by 78% of those questioned. Smaller percentages also used tablets (30%) and smartphones (59%).
The greater use of smartphones has led to the rise of a huge swathe of what Ofcom dubbed "redundant apps".
On average, the survey suggests, smartphone users have 23 separate apps installed but make regular use of only 10 of them.
Apps on smartphones tended to be used to read news, watch videos or listen to music. By contrast, web browsing programs were respondents' preferred choice for shopping or searching out information.