US card thief faces lengthy jail term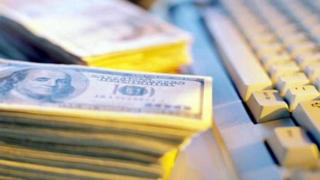 A key member of a gang that traded stolen and fake credit cards could face years in jail after pleading guilty to racketeering charges.
Cameron Harrison of Georgia, US, was part of a large card fraud ring centred around the Carder.su website.
About $50m (£30m) in losses have been attributed to the group that used the Carder.su site.
The group was broken up by US law enforcement in 2012 and so far, 55 of its members have been charged.
The ring leaders of the group, which was run via Russia, are still believed to be at large.
The case is believed to be among the first to use racketeering laws against cybercriminals. Before now the laws were used against members of more traditional organised crime groups.
Harrison, aka Kilobit, joined the group in 2008 and was instrumental in helping it steal credit cards, IDs and engage in financial fraud.
Documents filed by the US Department of Justice against Harrison show that he has been indicted under two counts of racketeering and one of making and selling fake ID documents.
US guidelines suggest he will face decades in prison when he is sentenced later this year because those rules inflate prison terms if a crime affects more than 250 victims or involves losses higher than $50m.
The US government is also seeking to make Harrison and other former Carder.su members pay $50m in restitution to the four credit card firms they stole from - Visa, Discover, American Express and MasterCard.