Netflix 4K streaming goes live but only on newest TVs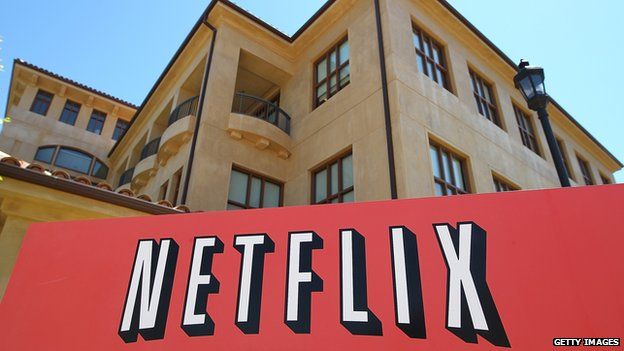 Streaming 4K video is now available on Netflix after earlier announcements that the on-demand video service would be introducing ultra-HD content.
Early adopters of 4K may be unable to take advantage of the new feature as the decoder required to view Netflix 4K videos is not built into early 4K televisions.
There are currently few alternatives to overcome the problem.
Shows available include House of Cards and "some nature documentaries".
It has been confirmed by Netflix via Multichannel News that 4K streaming is now live and available for a select number of programmes, including the second season of House of Cards.
However, initial access to the service is limited, with older 4K televisions unable to stream the new high-quality content.
Most 4K televisions purchased before this year lack the H.265/HEVC decoder required to stream Netflix's ultra-HD service.
Netflix chief executive Reed Hastings has said that an average speed of 15.6 Mbps would be required to stream its 4K content.
This could pose additional problems for UK users, whose collective average download speed is below this threshold.
"Average broadband speeds in the UK are 7.6 megabits per second. You would need to have at least double that speed to watch 4K reliably on a streamed basis," IHS broadband analyst Richard Broughton told the BBC last November.
"Currently only 15% to 20% of households have the speeds necessary."
Despite the increased demand for 4K, some commentators still have reservations about whether the human eye is truly capable of viewing the difference between 1080p and ultra-HD 4K resolutions.
The eye has a finite resolution, says Geoffrey Morrison, former editor-in-chief of Home Entertainment Magazine, which makes most instances of extreme resolutions needless.
Beyond the home, for example in cinemas, the use of 4K and higher remains desirable for many, with a report from Sony stating: "4K makes a visible difference on screens big and small... 4K projection is scalable, accommodating 4K, 2K, HD and other digital content."
Netflix is thought to have been working on its 4K streaming service since last November.
Related Internet Links
The BBC is not responsible for the content of external sites.