University wins $1.5bn patent suit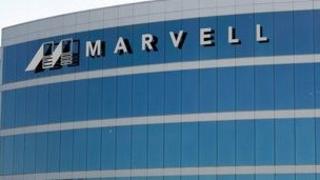 A federal judge has ordered US chip maker Marvell Technology Group to pay $1.5bn (£900m) to Carnegie Mellon University for infringing two hard-disk patents.
The university had been seeking damages of up to $3.7bn, and a jury had previously awarded it $1.1bn.
Marvell said it planned to appeal.
In her summing up, the judge said the "enhanced damages" were justified because it had deliberately copied the university's patents.
"This award is sufficient to penalise Marvell for its egregious behaviour and to deter future infringement activities," wrote Nora Barry Fischer.
She rejected the university's request to triple damages, saying that would "severely prejudice" Marvell and perhaps threaten its survival.
K&L Gates, the law firm representing Carnegie Mellon University told the BBC: "We are reviewing Judge Fischer's latest opinion and are pleased that the court addressed both Marvell's continuing and wilful infringement.
"We understand that Marvell intends to appeal, and we look forward to the federal circuit vindicating Carnegie Mellon University's intellectual property rights just as Judge Fischer did."
Real-world chips
The case concerned patents issued in 2001 and 2002 that relate to how accurately hard-disk drives detect data stored on the drives.
Carnegie Mellon said at least nine Marvell chip boards incorporated the patents, amounting to billions of chips worldwide.
In 2009 it sued the chip maker and it later emerged the company had been aware it had been infringing the patents for at least seven years prior to the legal action.
Marvell had said the technology described in Carnegie Mellon's patent was "so complex that it cannot be implemented in real-world silicon chips".
The initial award of $1.17bn in December 2012 was the third largest ever in a patent case at the time.
Patent lawyer Andrew Alton said: "Lots of very significant technology has come out of universities and it is not unusual for them to enforce them.
"Neither are massive pay-outs unusual." he said.
The appeal will, according to Mr Alton, be heard by a more specialised patent court, which should be able to rule on both whether the patents were infringed and whether the awarded damages were proportionate.