UK games developers get cash boost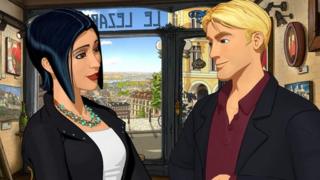 The UK's game industry could get a £188m boost as the European Commission approves tax relief measures for developers.
The price tag was drawn up by games industry body Tiga which has helped lobby for the relief scheme.
Under the policy, games makers will be able to claim discounts on up to 25% of a game's production costs.
The decision by the Commission marks the end of a six-year campaign to win relief for game makers.
Dr Richard Wilson, head of Tiga, welcomed the Commission decision, and said: "Tax breaks for games production will help the UK fight its way back to the forefront of video game development."
Calls for the tax relief programme began in 2008 and led to a scheme that was originally due to come into force on 1 April 2013.
The start date was delayed by an investigation by the European Commission which said it was not convinced the UK's game makers needed help. However, it said in a statement announcing its decision, its investigation revealed that without help British games would "decline considerably".
Tiga estimates that UK games studios will get an extra £188m over the next five years from tax relief and that the cash will help to safeguard more than 4,600 jobs.
The decision would be a "huge boost" to UK game makers, said Jo Twist, head of the UK Interactive Entertainment (UKIE) body that represents many British game creators.
"We are delighted the European Commission recognised the clear market failure for the production of games with a British and European flavour, using UK-based creative and highly skilled talent," she added.
UKIE was now planning meetings with games firms to spell out how they can take advantage of the tax relief scheme.