Microsoft roots out 'bad' Xbox Live players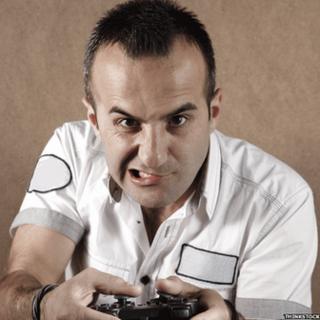 Xbox One players who cheat or display anti-social behaviour during online games will be punished, Microsoft has revealed.
Such players will be issued with a red card and have certain privileges removed.
A traffic light system will categorise players, with green meaning "good", yellow meaning "needs work" and red standing for "avoid me".
Players falling into the green category will gain rewards for good behaviour.
Michael Dunn, program manager on Xbox Live, did not go into detail about what such rewards would be but did say that "the majority of gamers will fall into this level".
Reputation algorithm
In a blogpost, he explained how the system would work.
"By looking at someone's Gamercard you're able to quickly see their reputation," he said.
"The more hours you play fairly online without being reported as abusive by other players, the better your reputation will be," he added.
An algorithm will be used to identify players that are repeatedly disruptive, following negative feedback about their conduct.
"We designed the algorithm so it won't penalise you for bad reports over a few weeks of play. The system also adjusts for false reports from people that might intentionally report someone of greater skill or for other griefing purposes," said Mr Dunn.
Those that fall into the yellow category of "needs work" will be sent warnings about their behaviour.
And those that fall into the red category will have reduced matchmaking pairings and may be unable to use certain privileges such as Twitch broadcasting, which allows users to share live game-play sessions with viewers around the world.
Twitter users largely seemed to welcome the new guidelines.
One tweeted: "Maybe this will turn the tides of poor behaviour on Xbox Live", while another said: "I would pay good money to watch a CoD [Call of Duty] match between 'avoid me' players."