Google faces legal action over in-app purchases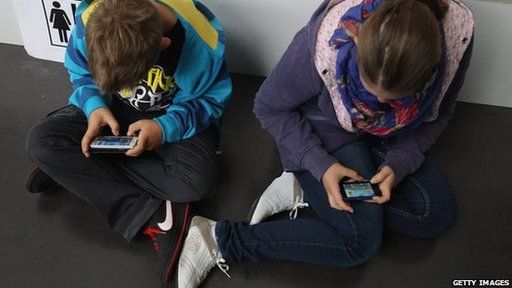 Google is facing legal action from parents in the US angry over purchases their children have made in games without their consent.
The case is being filed by a New York mother on behalf of other parents.
She was furious that her five-year-old son was able to spend $66 (£39) within five minutes of downloading a free game called Marvel Run Jump Smash.
Last year, Apple agreed to refund customers to the tune of $32.5m over similar purchases.
In order to download apps from the Google Play store, users need to enter a password to make a purchase.
There is then a 30-minute window where the game can offer users the opportunity to buy extras without re-entering the password.
In this case, while playing Marvel Run Jump Smash, the child bought digital crystals.
A statement from law firm Berger & Montague, which is representing parents, said: "Google has unfairly profited by marketing free or low-cost games to children and by permitting them to easily rack up charges for worthless in-game currency, by failing to incorporate reasonable controls such has requiring the entry of a password."
Google has not yet responded to the news of the legal action.
The Apple case put the issue of in-app purchases - which can range in price from 99 cents to $100 or more - firmly on the agenda of governments and regulators around the world.
Apple received tens of thousands of complaints from parents about unauthorised in-app purchases by children.
One woman said that her daughter had spent $2,600 in one app.
As a result of the action, Apple agreed to change its billing process so that consent must be obtained before in-app charges are applied. This needs to be in place by the end of March, said the Federal Trade Commission.
Consumer protection officials from the EU have also met a number of technology firms to discuss the issue and agree guidelines.
The UK's Office of Fair Trading (OFT) has given creators of mobile apps that promote in-app purchases until the end of March to comply with new guidelines.
They include providing up-front information about the costs and only taking payment if the account holder provides "informed consent".
"We will have to wait until the beginning of April to see how the industry falls into line," said a spokesman for the OFT.