Twitter resets user passwords by accident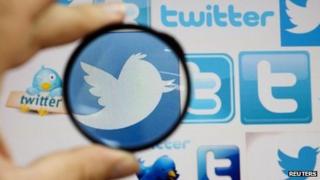 Twitter instructed thousands of users to change passwords due to accounts being "compromised" - but it has since said the emails were sent by mistake.
The reset notices were sent out to users on Monday, prompting many to question if the service had been hacked.
The social network would not say how many users had been affected, but apologised for the inconvenience.
Twitter users, particularly those with high profiles, are frequently targeted.
'System error'
Groups such as the Syrian Electronic Army (SEA) have become adept at tricking users into unwittingly handing over log-in details for social media,
This round of emails sent by Twitter came with a warning that: "Twitter believes that your account may have been compromised by a website or service not associated with Twitter."
It added: "We've reset your password to prevent accessing your account."
It has since blamed a "system error" for the notices being sent, although those who received the email will still need to reset their details despite the false alarm.
Last year, similar emails were sent out for a real breach. Some 250,000 users' passwords had been stolen, as well as usernames, emails and other data, the site's security director said at the time.